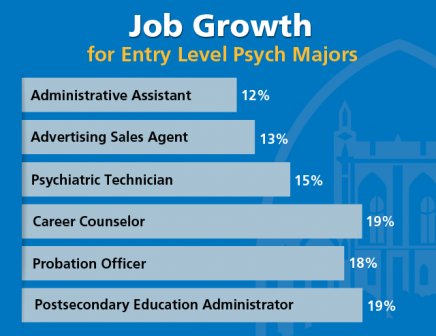 While those with an undergraduate degree in psychology do not have all of the job options available as those master's or doctorate in psychology, there are many entry-level jobs for college graduates with a bachelor's degree. These career options might initially appear to have little to do with the field of psychology. However, an undergraduate education in psychology helps students develop skills that are important in a variety of careers.
Typical Career Options
Many students graduating with a bachelor's degree will work in some division of human or social services. Some common job titles in the area include:
In addition to social services, a bachelor's in psychology can provide excellent training for many other types of jobs.
Some of the most important things you have learned during your undergraduate years are interpersonal skills. Your understanding of the human mind and behavior make you a good candidate for jobs that require strong communication skills. Some examples jobs in this area include those in sales, marketing, case management, and social services.
As an undergraduate, you have also done a considerable amount of research and writing. This skill would be useful in many jobs such as a library assistant, probation officer, business manager, case worker, and many other related areas.
When searching for your first post-graduation job, be sure to consider all of the skills you have acquired during your time as a student. Make a list of things you learned in various classes to help you assess your skills and talents in order to find a job best suited to your educational background and professional goals.
Psychology Degrees are Flexible and Adaptable
In fact, as many as 40 percent of psychology majors end up going on to business school, law school, or some other type of advanced degree program. However, there are many different types of career options for those with a bachelor's psychology degree.
According to Charles Brewer, a psychology professor at Furman University, looking at psychology undergraduate degrees as simply a step toward an advanced degree is often a mistake.
"A lot of people think that in order to do anything with a degree in psychology you must get a Ph.D and become a psychologist, " he explained in an article by CNN. "Most parents, even if they are professionals in their own right, don't understand what opportunities are open to psych majors." He also suggests that the biggest advantage of a bachelor's degree in psychology is its adaptability.
Source: psychology.about.com
You might also like: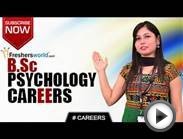 CAREERS IN B.SC PSYCHOLOGY – M.Sc,P.Hd,Psychologist,HRDM ...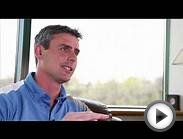 Mind of the Athlete -- What Makes Your Job So Rewarding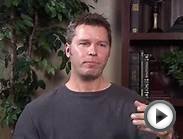 Careers in Psychology : How to Become a Psychiatric Nurse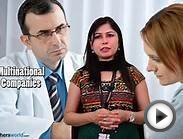 CalSouthern Master of Arts in Psychology Alumni -- Gary Woods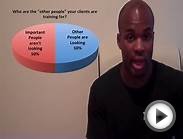 Personal Trainer Psychology - Client Psychology 101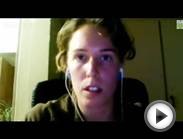 [46] The Psychology of Meaningless Jobs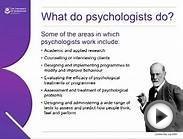 CAREERS IN PSYCHOLOGY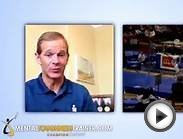 Learn How Sports Preparation Leads To Confidence In ...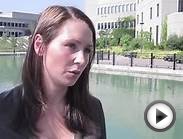 Jobs with an MS in Industrial-Organizational Psychology