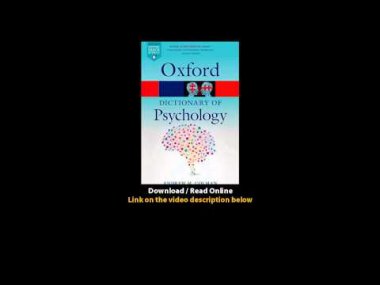 'Comprehensive, sound, readable, and up-to-date, this is probably the best single-volume dictionary of its kind … Essential wherever psychology matters'-Library Journal
With over 11, 000 authoritative and up-to-date entries, this best-selling dictionary covers all branches of psychology, including psychoanalysis, psychiatry, criminology, neuroscience, and statistics. It features comprehensive coverage of key areas, for example: cognition, sensation and perception, emotion and motivation, learning and skills, language, mental disorder, and research methods. Entries provide clear and concise definitions, word origins and derivations, and are extensively cross-referenced for ease of use. Over 80 illustrations complement the text.
A Dictionary of Psychology is an invaluable work of reference for students and teachers of psychology and related disciplines, professionals, and is ideally suited to anyone with an interest in the workings of the mind.
Bibliographic Information
Publisher: Oxford University Press Print Publication Date: 2008 Print ISBN-13: 067
Source: www.oxfordreference.com
You might also like: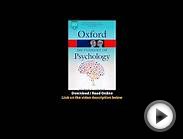 Download A Dictionary of Psychology Oxford Paperback ...
Enhancing business skills: a new online program aims to help behavioral health professionals master today's healthcare business ... An article from: Behavioral Healthcare


Book (Thomson Gale)