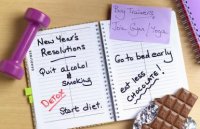 Health psychology focuses on how psychological, biological and social factors influence health and illness. Peter Dazeley / Photographer's Choice / Getty Images
Health psychology is a specialty area that focuses on how biology, psychology, behavior and social factors influence health and illness. Other terms including medical psychology and behavioral medicine are sometimes used interchangeably with the term health psychology.
Health and illness are influenced by a wide variety of factors. While contagious and hereditary illness are common, there are many behavioral and psychological factors that can impact overall physical well-being and various medical conditions.
A Quick Overview of Health Psychology
The field of health psychology is focused on promoting health as well as the prevention and treatment of disease and illness.
Some health psychologists work to improve the health care system and the government's approach to health care policy.
Division 38 of the American Psychological Association is devoted to health psychology. According to the division, their focus is on better understanding health and illness, studying the psychological factors that impact health and contributing to the health care system and health policy.
How Does Health Psychology Differ From Other Areas of Psychology?
So what makes health psychology unique? In what way does it contribute to our understanding of health and wellness?
"Given its emphasis on behavior and behavioral change, psychology has a unique contribution to make, " suggests Division 38 of the APA. "For example, Health Psychologists are currently conducting applied research on the development of healthy habits as well as the prevention or reduction of unhealthy behaviors.
The impact of behavior on health and the influence of health and disease states on psychological factors are being explored."
Illnesses Related Psychological and Behavioral Factors
Some illnesses that are related to psychological or behavioral factors include:
Stroke
Heart disease
HIV/AIDS
Cancer
Birth defects and infant mortality
Infectious diseases
Source: psychology.about.com
You might also like: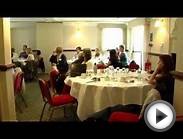 What is the Youth Mental Health Network? Dr Rick Fraser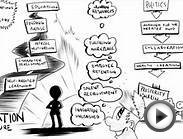 What is Positive Psychology?