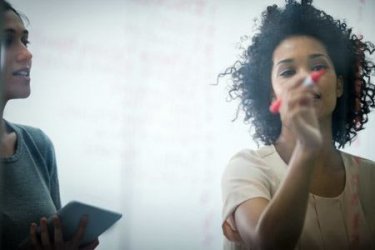 Establishing and Maintaining Interpersonal Relationships — Developing constructive and cooperative working relationships with others, and maintaining them over time.

work as a team member
Making Decisions and Solving Problems — Analyzing information and evaluating results to choose the best solution and solve problems.

decide which psychological tests to administer to clients
Selling or Influencing Others — Convincing others to buy merchandise/goods or to otherwise change their minds or actions.
Evaluating Information to Determine Compliance with Standards — Using relevant information and individual judgment to determine whether events or processes comply with laws, regulations, or standards.
Developing and Building Teams — Encouraging and building mutual trust, respect, and cooperation among team members.
Estimating the Quantifiable Characteristics of Products, Events, or Information — Estimating sizes, distances, and quantities; or determining time, costs, resources, or materials needed to perform a work activity.
Thinking Creatively — Developing, designing, or creating new applications, ideas, relationships, systems, or products, including artistic contributions.

develop new products based on scientific research results

create mathematical or statistical diagrams or charts

develop psychological tests, rating scales, or related material

develop scientific or mathematical hypotheses, theories, or laws
Documenting/Recording Information — Entering, transcribing, recording, storing, or maintaining information in written or electronic/magnetic form.
Resolving Conflicts and Negotiating with Others — Handling complaints, settling disputes, and resolving grievances and conflicts, or otherwise negotiating with others.
Coaching and Developing Others — Identifying the developmental needs of others and coaching, mentoring, or otherwise helping others to improve their knowledge or skills.
Scheduling Work and Activities — Scheduling events, programs, and activities, as well as the work of others.
Monitor Processes, Materials, or Surroundings — Monitoring and reviewing information from materials, events, or the environment, to detect or assess problems.

monitor consumer or marketing trends
Monitoring and Controlling Resources — Monitoring and controlling resources and overseeing the spending of money.

develop management control systems
Assisting and Caring for Others — Providing personal assistance, medical attention, emotional support, or other personal care to others such as coworkers, customers, or patients.
Performing for or Working Directly with the Public — Performing for people or dealing directly with the public. This includes serving customers in restaurants and stores, and receiving clients or guests.
Source: www.myplan.com
You might also like: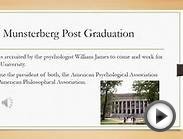 Hugo Munsterberg and His Impact on Industrial Psychology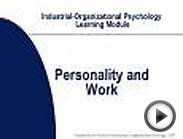 Industrial-Organizational Psychology Learning Module ...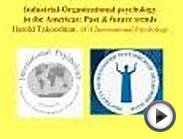 Industrial-Organizational psychology in the Americas: Past
INDUSTRIAL-ORGANIZATIONAL PSYCHOLOGIST 9"x12" Aluminum novelty parking sign wall décor art Occupations for indoor or outdoor use.


Lawn & Patio (Beach Graphic Pros)




Made in USA
Great gift idea
Use indoors or outdoors