Over the last 20 years, the field of forensic psychology has maintained a steady growth rate. It is expected that over the next ten years, consultation, research work, and clinical practice in psychology and the law will continue to grow. Positions working with lawmakers, attorneys, and the courts are predicted to have the highest demand. It is also expected that jobs working in colleges and universities, teaching and doing research, will continue to increase. Changing laws and the development of new and innovative ways to deal with juvenile offenders has become popular subjects of exploration amongst forensic psychologists. Their expert advice can be vital to the decisions made regarding such delinquents.
There are also a number of positions within the realm of forensics that graduates would be able to hold; most of these require a bachelor's degree: Correctional counselor, Correctional casework specialist, Correctional care and treatment worker, Court liaison, Juvenile corrections officer, Mental health case manager, Probation counselor, Victim assistance worker, Victim advocate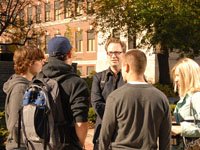 Some forensic psychologists choose to focus their careers exclusively on research, which ranges anywhere from learning how to improve interrogation methods to the detailed assessment of eyewitness testimony. Public policy is another area of interest for forensic psychologists. In this line of work forensic psychologists act as researchers helping to design prisons and other correctional facilities. Most often Forensic Psychology includes areas between the conventional options of criminal justice (i.e., law enforcement, academic training, and corrections).
According to the Occupational Information Network (O*Net), the projected growth of several areas that graduates of this program would be prepared to pursue is faster than average: (a) the growth of clinical psychology is faster than average (14-20%) and it has been marked as an "in demand" job, (b) the growth of both substance abuse counseling and mental health counseling is labeled as much faster than average (>21%) and these areas have also been marked as "in demand" jobs. These aforementioned jobs would require graduate training to obtain a masters degree or doctorate.
Source: www.strose.edu
You might also like: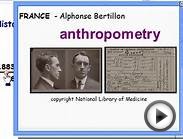 Forensic Science Timeline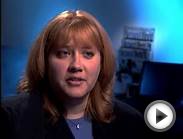 Forensic Files: Season 8 Ep 39 "Hack Attack"