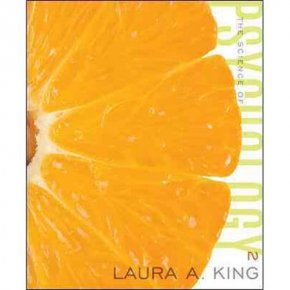 Throughout this program, students may participate in research, practicum or clinical hours, as well as independent studies or capstone projects related to an area of interest, such as human behavior or development. Students may also have the opportunity to become members of Psi Chi (the National Honor Society in Psychology) or student chapters of the American Psychological Association and the American Psychological Society.
Program Level in Psychology: Bachelor of Science or Bachelor of Arts
Prerequisites: High school diploma or equivalent; activity resume or essay may be required
Program Specializations: Options may include mental health, forensic psychology, or developmental psychology
Bachelor's Degree in Psychology
Many schools feature Bachelor of Science (B.S.) and Bachelor of Arts (B.A.) programs in psychology; B.S. programs often include more coursework and labs related to math and science, such as neuro-biological processes and the mechanics of the brain. The latter program offers foundational knowledge in analytical reasoning, cognition and statistics. Students could acquire an understanding of the ethics of psychology, especially with regard to interacting with clients. Furthermore, they might improve their skills in technical writing, critical thinking and research. Students may encounter course topics such as:
Abnormal psychology
Clinical psychology
Aging and adulthood
Social development and psychology
Personality theories
Employment Outlook and Salary Info
Students who obtain a B.S. degree in psychology may pursue entry-level positions in mental health facilities, government or business, but they will not be qualified for jobs as professional psychologists without further education. Some graduates may seek positions as psychiatric assistants, assistant directors or administrators. Opportunities might exist in mental health facilities, halfway houses, crisis center hospitals, detention centers or psychiatric hospitals.
According to the U.S. Bureau of Labor Statistics, psychiatric aides earned median annual salary of $26, 220 in May 2014 (www.bls.gov). The number of employed psychiatric aides was projected to rise by 6% from 2012 to 2022, per the BLS.
Continuing Education Information
Students who want to become professional psychologists must enter a graduate program in psychology, usually a Doctor of Psychology or a Doctor of Philosophy in Psychology. At the graduate level, students can focus their studies on one specific area, such as clinical psychology, developmental psychology or health psychology. Some graduate programs offer a dual program that combine the Doctor of Philosophy program with a master's degree in a different field, such as public policy. Psychologists who plan to work with clients are also required to earn state licensure, according to the BLS.
Source: study.com
You might also like: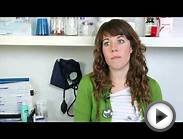 What Is a Bachelor of Science in Nursing?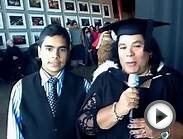 Ruth - Bachelor of Applied Science (Psychology ...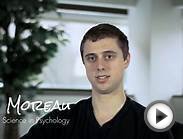 Ben Moreau - Bachelor of Science in Psychology
Preparing to treat addictions and co-occurring psychiatric disorders: programs must attend to the associated administrative issues to be ... An article from: Behavioral Healthcare
Book (Vendome Group LLC)