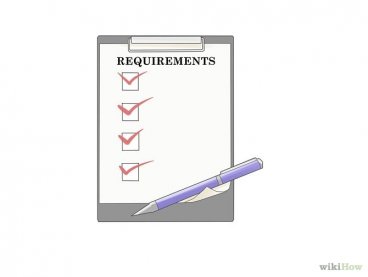 When considering a career in psychology, many students wonder how long it will actually take them to become a practicing psychologist. The answer really depends on the profession as well as the specialty you want to work in. For example, becoming a school psychologist can take a little as two years of graduate-level education, and only requires a master's degree. On the other hand, if you want to become a child psychologist you will need to earn a doctorate degree, which can require up to seven additional years of psychologist schooling. Regardless of your career field or specialty, most psychology positions will require you to earn an undergraduate, four-year bachelor's degree in psychology or a related field such as sociology, or social work. In addition, a bachelor's degree, in and of itself, is not typically sufficient to qualify for most desirable careers in psychology. Most students who major in psychology and then immediately enter the workforce upon graduating with a bachelor's degree end up working in a non-psychology field. The requirement for most entry-level clinical or professional psychology positions is a master's degree, and even then, most employers are looking for candidates who hold a doctorate.
A doctorate degree in psychology typically requires four to seven years of graduate-level education following the completion of a bachelor's or master's degree in psychology. While some doctorate programs require candidates to first obtain a master's degree in psychology others will accept applicants with a bachelor's degree. Before you enroll in a bachelor's degree program, you may want to figure out if you're going to earn a doctorate degree in psychology, and if so where. There are several psychology programs offered by accredited universities that will allow you to earn your bachelor's and master's degree in psychology simultaneously, whereby preparing you for entry into a doctorate program. These accelerated programs can enable you to shorten the overall amount of time it takes to complete the education requirements to become a licensed practicing psychologist.
In addition to extensive psychologist schooling, a few psychology specialties, such as licensed clinical psychology, also require students to fulfill a one to two year supervised residency program before they can qualify for state licensing. To determine how long it will take you to become a psychologist, look into the specifics of the career you are interested in. As requirements vary by state, you'll want to research your state's licensing requirements before applying to any graduate program.
The following are the 11 most popular psychology careers and the minimum educational requirements in these fields.
Social Worker: Bachelor's Degree (4 to 5 years of undergraduate school)
Licensed Counselor: Master's Degree (2 to 3 years of graduate school)
Health Psychologist: Doctorate Degree (4 to 5 years of graduate school)
Criminal Psychologist: Master's degree (2 to 3 years of graduate school); a doctoral degree is recommended.
Psychology, in general, is an industry where education, knowledge and expertise are highly valued. Job opportunities and pay are typically greater for those psychologists who have obtained advanced training and education.
Source: www.collegeatlas.org
Allen Sports Premier Hitch Mounted 3-Bike Carrier


Automotive Parts and Accessories (R. A. Allen Co., Inc.)




Hitch insert fits either 1 1/4 or 2 receiver hitches
Quick set carry arms snap into place right out of the box
Dual compound tie-down cradles & quick set straps individually secure and protect bicycles
Internal tilt-away release allows for easy lift gate access
No-wobble bolt(s) eliminates movement of rack inside of hitch
You might also like: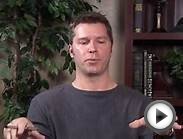 Careers in Psychology : College Requirements for a ...
Premier League Live


Mobile Application (SportsMate Mobile)




* Push notifications
* Live scores, goal scorers and extended stats from OPTA Sports
* Goal and shot charts
* Live text commentary
* Team lineups
* Live league table
* News, match previews and match reviews from Sky Sports
* Full player profiles
* Latest tweets from all your favourite players, clubs
* Full season stats
Franklin Sports Premier Folding Goal (10'x5')


Sports (Franklin)




Dimensions: 10W x 4D x 5H feet
Heavy-duty galvanized steel tubing
Steel ground stakes
Pull-pin folding-joint design for easy transport and storage

Allen Sports Premier 2-Bike Trunk Rack


Automotive Parts and Accessories (R. A. Allen Co., Inc.)




Patent pending design fits sedans, hatchbacks, minivans and SUV s - consult manufacturer web site for specific vehicle fit information
Patented quick snap set-up design allow for super-quick set up right out of the box
12 Long Carry Arms easily accommodate up to 2 bicycles (70 LB Max capacity)
Individual Dual-Compound tie-down cradles secure and protect bicycles
Extra large car pads help to distribute bicycles load and protect vehicle finish

Petsafe Treat Pouch Sport, Black


Pet Products (Toys & Behavior)




The hinge stays open for easy access to food or toys.
The Belt is detachable and adjustable or you have the option to just clip it onto your belt or pocket.
Additional front pocket for storage of phone, ID, etc.
Key Ring to attach keys, your clicker or a whistle.
Water resistant lining