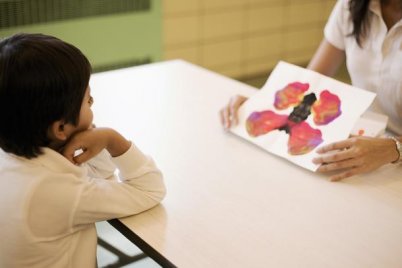 A psychologist is someone who has at least an undergraduate degree in psychology, which is the study of the brain in terms of human behavior and personality. Psychologists work in a variety of settings with individual patients, businesses, hospitals, clinics, schools, prisons, communities, the government, the military, and many others. Most psychology professions require an advanced degree, such as a master's or a doctorate. To work, a psychologist must be licensed at the state or national level.
Required Education
Undergraduate degree in psychology (2-4 years)
Graduate degree (master's or doctorate) often required by employers
Licensure & Certification
State licensure required
Certification available in various areas of specialization
Projected Job Growth (2012-2022)
12%*
Average Salary (2013)
$72, 710-$88, 400 depending on type of psychologist*
Source: *U.S. Bureau of Labor Statistics
Psychologist Job Duties
Specific job duties for psychologists vary according to their specialty. Counseling psychologists work at schools, hospitals or individual practices. They lead group or individual counseling sessions. Their job involves talking to people and fostering positive mental health and personal growth.
Developmental psychologists research changes in behavioral patterns over a person's life; some focus in on particular time periods, like infancy or adolescence. Developmental psychologists aim to correct behavioral disorders caused by improper development.
Read about Financial Advisor.
Forensic psychologists work with law-enforcement personnel and act as experts in various legal cases. Particular tasks include assessing competency, working with child witnesses and performing psychological evaluations.
Research psychologists study the causes of particular behavioral patterns. They perform various lab tests on animals and humans and conduct trials with carefully controlled sample groups. They aim to learn how memory, thought and perception actually work.
Industrial-organizational psychologists work with businesses to maintain a high-quality work environment. Duties include talking with employees to help them with any problems, screening applicants and training new hires.
Clinical psychologists work to prevent, diagnose and treat mental disorders. These psychologists typically have their own offices and perform diagnostic exams on patients. They also work alongside doctors to determine the best course of treatment for particular patients.
School psychologists work with parents, teachers and students to foster learning, address school-related problems and promote a safe educational environment. A key role of school psychologists is to evaluate a student's special needs and accommodate them accordingly.
Social psychologists examine behavioral trends in society. Their research is used to give advice on leadership, group behavior and attitude control. They also use their findings to influence system design and advertisements.
Source: study.com
Teeburon Psychologist Off Duty Pack of 4 Stickers


Home (Teeburon)




Sticker Pack By Teeburon
Easy to use, simply peel and apply
Made of vinyl
Great gift idea and 100% Satisfaction Guarantee
Measures 6 x 4
You might also like: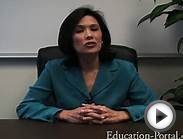 Military Psychologist: Job Duties and Education Requirements
Clinical Psychologist Off Duty Men T-Shirt


Apparel ()




This is an authentic idakoos Clinical Psychologist T-Shirt
High quality durable print
T-Shirt 100% cotton
100% Satisfaction Guarantee
Custom
Psychologist On Duty Sign (Female Edition)


Home (New Retro Signworks)




NOW MADE OF METAL
Durable aluminum - use indoors or out - it won t rust
Beautiful, exclusive design from New Retro Signworks - Made in the USA
8 by 10 inch metal sign with holes for easy hanging
Perfect gift for birthdays, Christmas, graduations, & more!