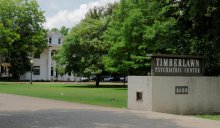 Regulators can stop funding a major North Texas psychiatric hospital over unsafe conditions that led to one woman's death and other patients' assaults, based on a federal judge's ruling Thursday night.
The chief executive for Timberlawn Mental Health System in Dallas said it would appeal the decision. Shelah Adams added that the hospital remained open but was "assessing all matters regarding facility closure" — a move she previously said was possible if funding were cut.
"We are disappointed in the trial court's ruling and intend to immediately appeal, " Adams said.
Timberlawn had requested a temporary restraining order to keep regulators from shutting off millions in Medicare and Medicaid while it fought their decision in a months-long administrative process.
U.S. District Judge Barbara Lynn wrote that her court lacked jurisdiction to intervene at this point, because Timberlawn hadn't finished that administrative process, as required by the Medicare Act.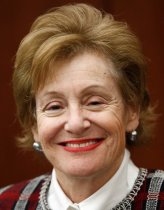 An official with the U.S. Centers for Medicare & Medicaid Services said the agency would stop reimbursements for new government-insured patients starting Friday. It agreed to continue payments on existing patients for up to 30 days.
CMS, as the agency is known, rarely terminates a hospital's funding as punishment for chronic safety problems. Since February, the hospital has flunked multiple safety inspections and failed to make promised improvements, records show.
"This ruling allows us to continue enforcement of the basic patient health and safety requirements expected of all hospitals receiving federal monies, " said David R. Wright, acting regional administrator in CMS' Dallas office.
At 144 beds, Timberlawn is one of the biggest and oldest standalone psychiatric hospitals in North Texas. It provides in-patient mental health and substance abuse treatment, along with specialized care for trauma and child cases.
Most of the 60 or so patients there right now are covered by Medicare and Medicaid. The loss of those dollars will lead its parent company, Universal Health Services, to close Timberlawn, rather than provide financial support during the appeals process, Adams testified in a hearing earlier this week.
"We simply do not have the financial capability to sustain ourselves with revenue, " Adams said of Timberlawn.
UHS was less definitive about Timberlawn's outlook in a quarterly report last week, telling shareholders the funding cut-off "could result" in closure.
UHS, based in suburban Philadelphia, is the nation's largest chain of standalone psychiatric hospitals. It had a record $8 billion in revenue last year, according to its annual report, and bragged that its stock price had appreciated by 37 percent to $111. Shares ended Thursday even higher at $142.
Timberlawn's lawyers argued in this week's hearing that CMS unfairly rejected its request for a systems improvement agreement, a sort of probation that would have continued payments and put safety monitors inside the hospital.
Other local hospitals have received such deals during similar safety crises, including Dallas' Parkland Memorial in 2011 and UHS-owned Texoma Medical Center in Denison this year.
"A systems improvement agreement would achieve the goals of patient safety, " said Timberlawn lawyer Joseph Coniglio during the hearing. He called it "outlandish" that CMS wouldn't treat Timberlawn the same.
But Lynn wrote in her ruling that Timberlawn had not presented "persuasive evidence" that it received unfair treatment from CMS.
Source: watchdogblog.dallasnews.com
Preauthorizations For Psychiatric Admissions From ER Average 38 Minutes; Median Psych Stay In Emergency Department Was 8.5 Hours (OPEN MINDS Weekly News Wire Book 2013)
eBooks (Behavioral Health Industry News, Inc. d/b/a OPEN MINDS)
You might also like: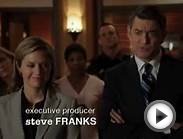 Psych Season 6 - The Amazing Psych-Man & Tap Man, Clip 2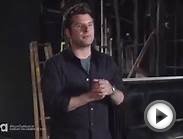 Psych The Musical -This December, Shawn And Gus Are Singing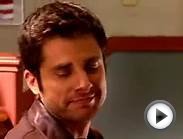 Psych-The first USA Promo for Psych-The new original series
Snap-on Case Designed For Ipad Mini/mini 2- Blue News


Wireless (Space Subs)




Tpu back plate for ipad mini/mini 2.
Made of high quality, hard tpu material.
Compatible with ipad mini/mini 2.
Keeps your ipad mini/mini 2 secure and protected.
Precise openings on the protector case to allow access to all controls and features.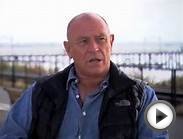 Psych The Muscial - Behind The Scenes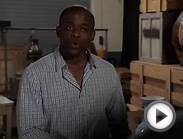 Psych New Episodes - Indiana Shawn and the Temple of the ...
SEHOPEY Snap-on Protective Cell Phone Cases For iPad Mini Stylish Design with A Cool Tiger Tear the Skull Head Pattern


Wireless (SEHOPEY)




The strength of the TPU material,Protect the phone from impact damage
The smooth of the TPU shell,Let your mobile phone easily fit into a pocket or remove
Your access ports are protected with tight ,silicone plugs to keep them free of dust and debris.
TPU is a kind of environmental protection material,All interfaces and buttons precisely
Special Design Perfect product, you have no reason to refuse

Appearance Snap-on Case Designed For Iphone 5/5s- Food Drinks Coffee Maps Continents News Paper Leaves Art Artistic Beans (best Gifts For Lovers)


CE (JoannaBurn)




Keep your iphone 5/5s safe and protected in style with this bumper tpu skin case accessory
This screen protector compatible with iphone 5/5s features easy to install installation steps
Delivers instant all around protection from scratches
Smart and modern design.
Mirror screen protector compatible with iphone 5/5s

Peach


Music (Secret Colours)




Inspired by your favorite fragrances in 100% oil
100% ScentedWhipped Shea butter Frostings
Great for dry skin and exzema relief
Hyrdate, nourish, and proects skin with natural SPF
Helps deminish blemishes, fine lines, and wrinkles