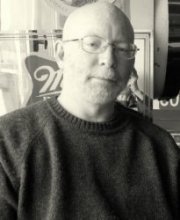 You know when you're watching Law&Order SVU and Dr. Wong pops in to give his opinion on whether or not a suspect is nuts? He's a forensic psychologist. But that's not all they do. In today's installment of "So You Want My Job, " Dr. Eric Mart gives us the low down on what the life of a forensic psychologist really looks like. For more info on this line of work, check out Dr. Mart's book, Getting Started in Forensic Psychology Practice.
1. Tell us a little about yourself (where he from? Where did you go to school? How old are you? Describe your job and how long you been at it, etc)?
I'm 53 years old, and I'm from Beachwood, Ohio which is a suburb of Cleveland. I received my bachelor's degree from New College of Florida in 1973. I went on to receive my master's degree in educational psychology in 1982 and my doctorate in school psychology in 1983 from Ferkauf Graduate School of Psychology of Yeshiva University in New York City. I started out working in the New York City schools as a school psychologist and also worked in schools in the San Francisco Bay area and in New Hampshire. In the mid-80s I retrained in adult clinical psychology at the Pauline Warfield Lewis Center in Cincinnati, Ohio. I went into private practice in Manchester, New Hampshire in 1986 and have been in private practice ever since. After five years of supervised forensic work, I was eligible to apply for board certification in forensic psychology through the American Board of Forensic Psychology. This involved providing work samples and undergoing an oral examination. I have been board-certified since 2002.
My practice consists almost entirely of forensic psychology, although I do continue to provide school consultations and individual psychotherapy to child and adult patients. Forensic psychology is a specialty area of applied psychology. Forensic psychologists work at the intersection of the legal world and clinical psychology. They provide assessments and expert testimony in a variety of types of cases and some also provide court ordered treatment in clinics and prisons. I work in a variety of forensic areas, but much of my practice involves evaluating persons accused of criminal offenses to see if they are competent to stand trial, evaluating defendants to see if they are legally insane (not guilty by reason of insanity) and evaluating convicted sexual offenders to see if they are eligible for commitment as sexually violent predators. I also perform personal injury, child custody, and fitness for duty assessments.
Source: www.artofmanliness.com
You might also like: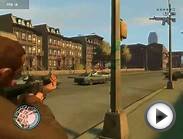 Grand theft auto 4 / Tanulság!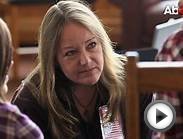 Tips for Becoming a Psychologist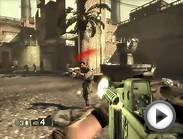 BlackSite.Area.51