A criminal psychologist usually has a doctorate in psychology.
Stockbyte/Stockbyte/Getty Images
A criminal psychologists uses her knowledge of applied psychology and research to help law enforcement officials capture offenders. The best-known tool of a criminal psychologist is a profile, which identifies demographic characteristics, habits, personality traits and interests the offender is likely to have. These profiles are used by law enforcement officials to narrow down a list of suspects into a more manageable collection to assist in quick apprehension.
Education
Most criminal psychologists have a doctorate degree in psychology from an accredited institution. This degree can either be a doctor of psychology in clinical forensic psychology, or Psy.D, or a doctor of philosophy in psychology, or Ph.D. The Psy.D is generally pursued by those wanting to conduct therapy, while the Ph.D. is a research-focused degree. Potential criminal psychologists should look for a program that is tailored toward applied criminal psychology. At City University of New York, for example, the Ph.D. program integrates "social, cognitive, developmental, policy and decision sciences orientations and preparation" to prepare graduates for a career in criminal psychology.
Licensing
All psychologists are required to have a license in the state in which they practice. Psychologists generally need a doctorate degree and supervised field work experience, and they must pass a licensing examination. In the state of Minnesota, for example, psychologists must complete 2, 000 supervised hours of practice; pass a national licensing exam and an ethics test; and undergo a background check to earn a license.
Related Reading: Careers in Criminal Psychology
Certification
Many psychologists seek certification from the American Board of Professional Psychology. Certification requirements for police and public safety psychology include a doctorate degree from an accredited institution; a valid license to practice; 100 specialty education and training hours in police and public safety psychology; and 3, 000 hours of direct service in police and public safety psychology. The board may also require continuing or graduate education; a dissertation; and board certification in another specialty. Specialty experience must be direct service, full-time work.
Experience
Many psychologists begin their professional careers working for residential treatment centers, applying for jobs within their areas of interest as they accumulate years of experience. Often top criminal psychologists, such as John E. Douglas, build their reputations by developing theories of criminal profiling based on interviews with notorious criminals, such as Charles Manson, or by working to solve high-profile cases.
Source: work.chron.com
You might also like: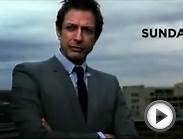 Law & Order: Criminal Intent "Major Case" July 26th ...
The Merry-Go-Round of Sexual Abuse: Identifying and Treating Survivors (Haworth Criminal Justice, Forensic Behavioral Sciences & Offender Rehabilitation)


Book (Routledge)




Used Book in Good Condition