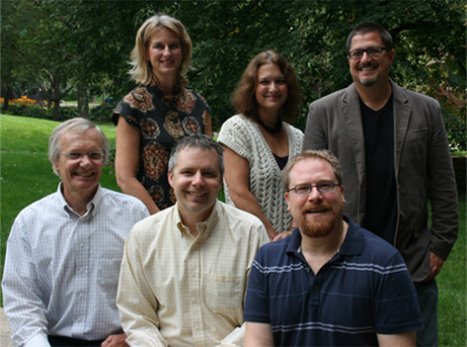 A Message from Director of Clinical Training, Dr. Robert Krueger
Greetings! We really appreciate your interest in our graduate training program in Clinical Science and Psychopathology Research. The American Psychological Association has accredited our internationally recognized clinical psychology program since 1948. We are also accredited by the Psychological Clinical Science Accreditation System (PCSAS). For many years, the program has been regarded as one of the best in the world, training clinical scientists who have become leaders in the field. Our program combines rigorous training in assessment and intervention techniques with a solid grounding in psychopathology research. Although graduates from our program will find themselves prepared for various applied and research careers, the program is designed to train students who wish to become academic clinical psychologists or research scientists.
Overview
Our ties to psychologists in affiliated departments, area hospitals, and mental health centers make it possible for us to offer students a broad array of research and clinical experiences. This allows us to accommodate almost any research interest or clinical training need that our students may have. However, we are especially strong in the psychopathology and personality research areas listed below. These areas of emphasis collectively represent the research interests of the clinical faculty members listed at the end of this section.
Our program provides for specialty training in child clinical psychology through the Developmental Psychopathology and Clinical Science track, described below. This mission statement applies to the program as a whole, including the developmental psychopathology track.
Accreditation
Our clinical program is accredited by the Commission on Accreditation of the American Psychological Association* through the year 2017 and the Psychological Clinical Science Accreditation System.**
The Clinical Science and Psychopathology Research program at the University of Minnesota is a member of the Academy of Psychological Clinical Science, which is a coalition of doctoral training programs that share a common goal of producing and applying scientific knowledge to the assessment, understanding, and amelioration of human problems. Membership in the Academy is granted only after a thorough peer review process. Membership in the Academy indicates that the Clinical Science and Psychopathology Research program at the University of Minnesota is committed to excellence in scientific training, and to using clinical science as the foundation for designing, implementing, and evaluating assessment and intervention procedures. The program was one of those involved in starting the Academy.
Source: www.psych.umn.edu
Insider's Guide to Graduate Programs in Clinical and Counseling Psychology (text only) 7th (Seventh) edition by M. A. Sayette PhD,T. J. Mayne PhD,J. C. Norcross Phd
Book (The Guilford Press)
You might also like: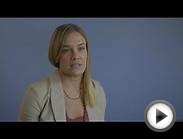 Meredith - MA in Clinical Psychology at AULA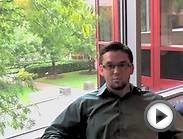 Find Your Future as a Clinical Psychologist Student
(ethics, law, general, health) WHEN PROFESSIONALS WEEP, EMOTIONAL AND COUNTERTRANSFERENCE REACTIONS TO END OF LIFE CARE (Book + 8 CE Credits or 8 CME Credits) edited by Renee Katz, Ph.D., and Therese Johnson, M.A., ISBN 041590953 (continuing education, psychology, social work, psychiatry)
Single Detail Page Misc (Red Toad Road Company)
303-page paperback book, Routledge, 2006,
8 CE Credits, 8 CME credits, 50-item test
The Red Toad Road Company is approved by the American Psychological Association to sponsor continuing education for psychologists. The Red Toad Road Company maintains...
2-For-1 Offer. Purchase this CE course and get a second set of CE credits free of charge for the same course. Notify the RTR Company of the names of both participants...
Accepted by most state licensing boards for psychologists, psychiatrists, social workers, counselors