Clinical psychology master's degree programs train students to diagnose, treat and prevent mental health disorders. Clinical psychology is the broad term under which many psychology specializations fall, such as marriage and family therapy, child psychology and neuropsychology. A master's degree in clinical psychology will prepare students to practice psychology in many of these areas, with many types of patients.
Master's in Clinical Psychology Degree Program Application Requirements
Depending upon which clinical psychology master's degree program you choose, you may not need to have an undergraduate degree in psychology. Some programs will require a GRE and/or MAT standardized test score. Some may not. However, admission into any clinical psychology graduate degree program may be difficult, as the number of applicants is usually far more than the number of available slots in a semester.
MS or MA Clinical Psychology Master's Degree Program Curriculum
Earning a master's degree in clinical psychology will allow you to study subjects you enjoy in more depth than an undergraduate degree did. To work at the highest level possible, you may find that you need a doctoral degree, but a master's degree in clinical psychology may be a good stepping stone toward reaching your career goals.
A master's degree in clinical psychology typically takes anywhere from one to two years to complete, unless
you choose to specialize in a topic such as educational or school psychology, which often requires three years for completion. To obtain a doctorate degree in clinical psychology, add on another three to four years, depending on how much time it takes for your dissertation and clinical practicum or internship.
Be aware: the APA does not currently accredit master's degree programs in clinical psychology; they do however accredit doctoral clinical psychology level programs and the institutions offering those programs.
Coursework in a clinical psychology master's degree program will vary by school and according to the students specific area of focus, however; most programs are likely to require students to complete a number of common core courses including;
Abnormal Psychology
Child Psychology
Psychotherapy and Behavior Change
Experimental Design
Cognitive Therapy
Personality Assessment
Ethical Legal and Professional Issues in Clinical Psychology
Statistics
">
Some programs may require students to complete internship or practicum hours and a thesis or dissertation.
Clinical Psychology Career Paths
Individuals who have earned a master's degree in clinical psychology might have opportunities to explore a number of different career paths including; elementary, middle and high schools, mental health outpatient facilities, hospitals, colleges or universities, social services, or in private practices.
Source: www.gradschools.com
Insider's Guide to Graduate Programs in Clinical and Counseling Psychology (text only) 7th (Seventh) edition by M. A. Sayette PhD,T. J. Mayne PhD,J. C. Norcross Phd
Book (The Guilford Press)
You might also like: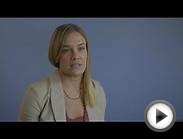 Meredith - MA in Clinical Psychology at AULA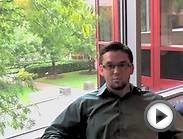 Find Your Future as a Clinical Psychologist Student
(ethics, law, general, health) WHEN PROFESSIONALS WEEP, EMOTIONAL AND COUNTERTRANSFERENCE REACTIONS TO END OF LIFE CARE (Book + 8 CE Credits or 8 CME Credits) edited by Renee Katz, Ph.D., and Therese Johnson, M.A., ISBN 041590953 (continuing education, psychology, social work, psychiatry)
Single Detail Page Misc (Red Toad Road Company)
303-page paperback book, Routledge, 2006,
8 CE Credits, 8 CME credits, 50-item test
The Red Toad Road Company is approved by the American Psychological Association to sponsor continuing education for psychologists. The Red Toad Road Company maintains...
2-For-1 Offer. Purchase this CE course and get a second set of CE credits free of charge for the same course. Notify the RTR Company of the names of both participants...
Accepted by most state licensing boards for psychologists, psychiatrists, social workers, counselors