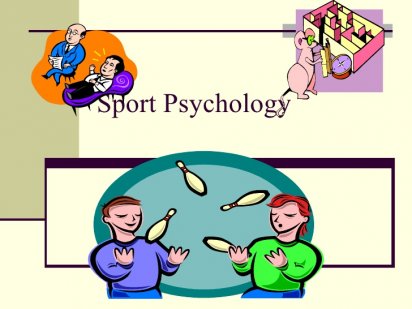 Question:What Is Sports Psychology?
Answer:
Sports psychology is the study of how psychology influences sports, athletic performance, exercise, and physical activity. Some sports psychologists work with professional athletes and coaches to improve performance and increase motivation. Other professionals utilize exercise and sports to enhance people's lives and well-being throughout the entire lifespan.
History of Sports Psychology
Sports psychology is a relatively young discipline within psychology. In 1920, Carl Diem founded the world's first sports psychology laboratory at the Deutsche Sporthochschule in Berlin, Germany. In 1925, two more sports psychology labs were established – one by A.Z. Puni at the Institute of Physical Culture in Leningrad and the other by Coleman Griffith at the University of Illinois.
Griffith began offering the first course in sports psychology in 1923, and later published the first book on the subject titled The Psychology of Coaching (1926). Unfortunately, Griffith's lab was closed in 1932 due to lack of funds. After the lab was shut down, there was very little research on sports psychology until the subject experienced a revival of interest during the 1960s.
Ferruccio Antonelli established the International Society of Sport Psychology (ISSP) in 1965 and by the 1970s sports psychology had been introduced to university course offerings throughout North America.
The first academic journal, the International Journal of Sport Psychology, was introduced in 1970, which was then followed by the establishment of the Journal of Sport Psychology in 1979.
By the 1980s, sports psychology became the subject of a more rigorous scientific focus as researchers began to explore how psychology could be used to improve athletic performance, as well as how exercise could be utilized to improve mental well-being and lower stress levels.
Sports Psychology Today
Contemporary sports psychology is a diverse field. While finding ways to help athletes is certainly an important part of sports psychology, the application of exercise and physical activity for improving the lives of non-athletes is also a major focus.
Major Topics Within Sports Psychology
There are a number of different topics that are of special interest to sports psychologists. Some professionals focus on a specific area, while others study a wide range of techniques.
Source: psychology.about.com
You might also like: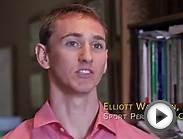 What is a Sport Psychologist?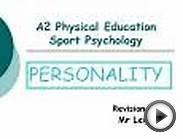 A2 Physical Education Sport Psychology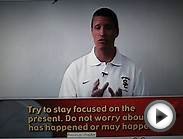 SPORT PSYCHOLOGY: Positive Self Talk & Mental Conditioning ...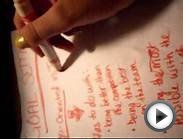 Task Oriented and Ego Oriented Goals in Sports Psychology
Mental Toughness for Peak Performance, Leadership Development, and Success: How to Maximize Your Focus, Motivation, Confidence, Self-Discipline, Willpower, and Mind Power in Sports, Business or Health


Book (Personal Potential Books)