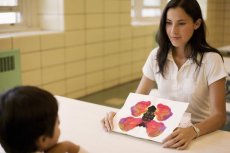 Clinical child psychologists earn more in East- and West-coast states.
Creatas/Creatas/Getty Images
Clinical child psychologists assist children and adolescents with emotional, behavioral, and family problems and those with eating and other serious disorders. Most work in hospitals, physicians' offices, public health agencies and outpatient centers. They use various psychological tests of children and then evaluate and treat their conditions.
Salary and Qualifications
The average monthly salary of a clinical child psychologist was $5, 250 as of 2013, according to the job site Indeed, or $63, 000 per year. The minimum requirements for this job are typically a doctoral degree in psychology and one or more years of related experience. Clinical child psychologists must also be licensed in their states; some employers may prefer hiring those who are certified in child psychology or child behavioral therapy through the American Board of Professional Psychology. Other essential qualifications include patience, trustworthiness and observational, analytical, problem-solving and communication skills.
Salary by Region
In 2103, average monthly salaries for clinical psychologists varied the most within the west region, according to Indeed, where they earned the highest salaries of $5, 750 in California and lowest of $3, 500 in Hawaii. Those in the Midwest made $3, 916.67 to $5, 750 in South Dakota and Illinois, respectively. These psychologists earned $4, 500 to $6, 250 per month in Louisiana and Washington, D.C., respectively, which represented the lowest and highest earnings in the South region. In the Northeast, they made the least in Maine and most in New York at $4, 500 and $5, 400, respectively.
Related Reading: Can I Get Paid for Clinical Studies?
Contributing Factors
A clinical child psychologist may earn more working for different types of employers. For example, clinical psychologists earned relatively high monthly salaries of $6, 730 working in offices with other health professionals, according to May 2012 data from the Bureau of Labor Statistics. They also made above-average earnings of $6, 246.67 in psychiatric and substance abuse hospitals - versus the industry average of $6, 018.33 per month for all clinical psychologists. Child clinical psychologists may also earn more working in offices with other health professionals and in psychiatric hospitals. They may also earn more when employed by larger hospitals or health agencies, as the bigger employers can better afford the higher salaries.
Career Outlook
The BLS projects a 22-percent increase in jobs for psychologists, including clinical child psychologists, from 2010 to 2020, which is faster than the 14-percent growth rate for all occupations. More people are relying on clinical psychologists to help them solve family or their children's problems, which can positively impact jobs for clinical child psychologists. Because of a limited number of graduates in this field, employment should remain strong throughout the next decade.
See also:
If you are looking for emotional intelligence test then learn more .
Source: work.chron.com
You might also like: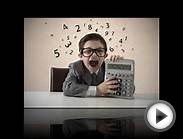 Pay Children to Eat Healthy
Cherish Art 100% Hand Painted Oil Paintings Gift Forest 3 Panels Wood Inside Framed Hanging Wall Decoration


Home (Cherish Art)




Oil Paintings Size: 10x20Inchx2, 20x20Inchx1 (25x50x2, 50x50CMx1).
Gallery wrapped and stretched with wooden frame on the back. Ready to hang. Edges are painted. A perfect wall decoration for living room, bedroom, office, hotel...
Hand-painted high quality canvas oil painting painted by professional artists with years of oil painting experiences. A great gift idea for your relatives and friends.
Actual painting may be slightly different from the product image due to the different brand of monitors,Please refer to the colors shown in the photo. Materials/Milieu:...
Why Hesitating? Just Choose to decorate your house to be much more warming during every day! Once you choose Cherish Art oil paitings, we will send you the official...
Son of Hope (Packet of 20, NKJV)


Single Detail Page Misc (Moments With The Book)




The stirring testimony of how David Berkowitz, the convicted killer formerly known as the Son of Sam came to know Christ.
Colorful images and high-quality, glossy paper increase appeal.
Excellent value! Order as many tracts as you want and only pay one shipping charge.
Shrink-wrapped in packets of 20. Also available in packets of 100.
Verse quotations from the New King James Version (NKJV).