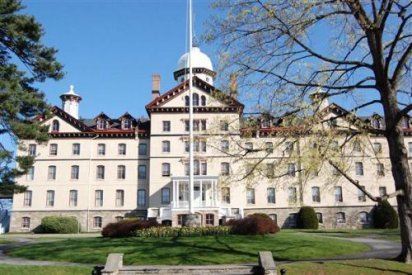 Accredited by the American Psychological Association since October 2000, the College of Education, Leadership & Counseling at the University of St. Thomas offers a Psy.D. in Counseling Psychology that prepares professionals to practice psychology and engage in a variety of clinical services, including counseling, psychotherapy, assessment, supervision, administration, teaching, and evaluation, exhibiting ethical knowledge and decision making.
Students apply to enter the Counseling Psychology Psy.D. program must have a master's degree in counseling psychology or its equivalent, including courses in counseling practicum, statistics and quantitative research design, biological bases of behavior, social psychology or group dynamics, psychological assessment or measurement theory, personality or counseling theory, development, psychopathology, counseling skills and techniques, and counseling ethics
Apply Online
Tuition for both full-time in-state and out-of-state students is about $23, 100 per year. Financial assistance is available in form of assistantships which come with a partial to full tuition waiver and oftentimes a stipend. Other financial aid include scholarships, grants, and student loans.
The Counseling Psychology program utilizes the cohort model to foster cooperative learning and help develop a sense of group identity, cohesion, and support. On top of regular coursework, students are required to complete 2 practicum experiences, a qualifying examination, a doctoral project, and a 2000 hour, full-time, year-long internship to complete the Psy.D. Degree.
Contact:
Laurie Dupont ([email protected])
College of Education, Leadership & Counseling
Department Assistant
University of St. Thomas
1000 LaSalle Avenue
Minneapolis, MN 55403
(651) 962-4650
Graduate Tuition & Fees (2013-2012)
The tuition and fee information below was obtained from the 2012 IPEDS survey and is for informational purposes only, for the offical cost of attendance please contact University of St. Thomas.
Full-Time Annual Graduate Tuition: $14, 000
Additional Fees: $170
Part-Time Graduate Per Credit Charges: $880
Program Accreditation Details
University of St. Thomas has ranked #60 out of the 62 programs that were analyzed. The rankings are based on performance of graduates on the Examination for Professional Practice in Psychology (EPPP) which is administered by the Association of State and Provincial Psychology Boards (ASPPB). The EPPP is broken into eight content areas or "Rubics" which are listed below, get more information by visiting our data and ranking methodology page.
Source: www.counselingpsychology.org
You might also like: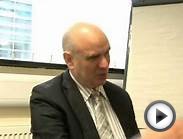 How many go to the peer review stage and how many get ...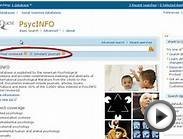 Find Three Peer-Reviewed Empirical Articles in PsycINFO ...