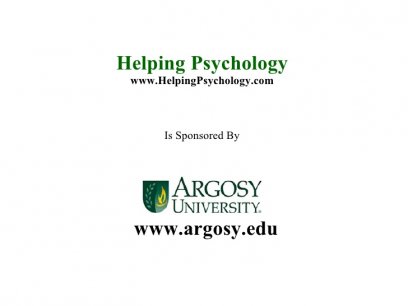 Allison MG, Ayllon T. Behavioral coaching in the development of skills in football, gymnastics, and tennis. J Appl Behav Anal. 1980 Summer;13(2):297–314.
Baer DM. "Perhaps it would be better not to know everything.". J Appl Behav Anal. 1977 Spring;10(1):167–172.
Baer DM, Wolf MM, Risley TR. Some current dimensions of applied behavior analysis. J Appl Behav Anal. 1968 Spring;1(1):91–97.
Brobst Brandilea, Ward Phillip. Effects of public posting, goal setting, and oral feedback on the skills of female soccer players. J Appl Behav Anal. 2002 Fall;35(3):247–257.
Callow N, Hardy L, Hall C. The effects of a motivational general-mastery imagery intervention on the sport confidence of high-level badminton players. Res Q Exerc Sport. 2001 Dec;72(4):389–400.
Hume KM, Crossman J. Musical reinforcement of practice behaviors among competitive swimmers. J Appl Behav Anal. 1992 Fall;25(3):665–670.
Kearns DW, Crossman J. Effects of a cognitive intervention package on the free-throw performance of varsity basketball players during practice and competition. Percept Mot Skills. 1992 Dec;75(3 Pt 2):1243–1253.
Kladopoulos CN, McComas JJ. The effects of form training on foul-shooting performance in members of a women's college basketball team. J Appl Behav Anal. 2001 Fall;34(3):329–332.
Komaki J, Barnett FT. A behavioral approach to coaching football: improving the play execution of the offensive backfield on a youth football team. J Appl Behav Anal. 1977 Winter;10(4):657–664.
Koop S, Martin GL. Evaluation of a coaching strategy to reduce swimming stroke errors with beginning age-group swimmers. J Appl Behav Anal. 1983 Winter;16(4):447–460.
McKenzie TL, Rushall BS. Effects of self-recording on attendance and performance in a competitive swimming training environment. J Appl Behav Anal. 1974 Summer;7(2):199–206.
Osborne K, Rudrud E, Zezoney F. Improved curveball hitting through the enhancement of visual cues. J Appl Behav Anal. 1990 Fall;23(3):371–377.
Scott D, Scott L, Goldwater B. A Performance Improvement Program For An International-Level Track And Field Athlete. J Appl Behav Anal. 1997 Fall;30(3):573–575.
Scott D, Scott LM, Howe BL. Training anticipation for intermediate tennis players. Behav Modif. 1998 Jul;22(3):243–261.
Swain A, Jones G. Effects of goal-setting interventions on selected basketball skills: a single-subject design. Res Q Exerc Sport. 1995 Mar;66(1):51–63.
Ward Phillip, Carnes Michael. Effects of posting self-set goals on collegiate football players' skill execution...
Source: www.ncbi.nlm.nih.gov
You might also like: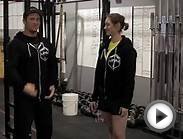 The Mental Aspects of Crossfit with Sports Psychology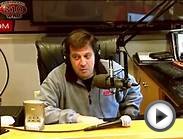 Sports Psychology Hour With Dr. Andrew Jacobs Sundays, 7-8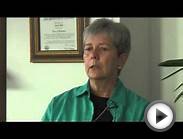 Dr. Debbie Wilson Discusses Sports Psychology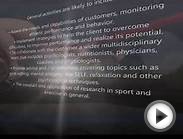 Sports Psychology, by Feel The Change Group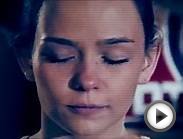 Sports Psychology - Silvas Speaks- Arbor View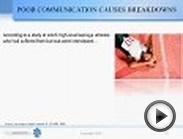 International-Coaching-Study
iPhone6 Plus Sports Armband, Nancy's shop Easy Fitting Sports Universal Armband With Build In Screen Protect Case Cover Running band Stylish Reflective Walking Exercise Mount Sports Sports Rain-proof Universal Armband Case+ Key Holder Slot for Iphone 6 Plus (5.5 Inch) (Dark blue)


Wireless (Deego)




Designed specifically for iPhone 6 Plus, Lightweight armband keeps your phone secure and protected.
Water Resistant and sweat-proof funtion to better protect your mobile phone, make you feel more comfortable during exercise,Due to varying color display...
Built in Reflective strip for safe running in low light conditions. Built-in Key holder. Cutouts for easy access to headphones port and controls. A sweat resistant...
Material: Lightweight soft neoprene that is molded to twist and bend but will not stretch out of shape. Washable with gentle soap and water, then air dry. Can keep...
Functionality: Provide excellent protection during sport, such as running, biking, jogging, walking, working out etc. Touch screen works through the clear cover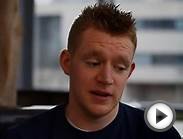 ~ Sports Psychology Assignment ~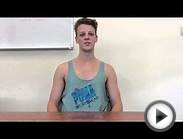 Case Study 2 - Sports Psychology