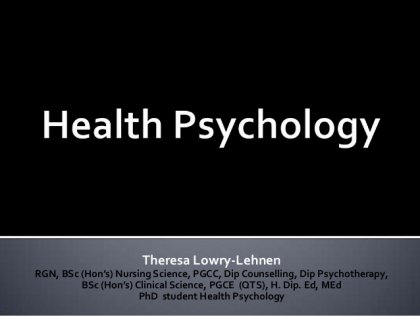 Publisher: European Health Psychology Society, Taylor & Francis (Routledge)
Journal description
Health Psychology Review (HPR) is a landmark publication - the first review journal in the important and growing discipline of health psychology. This new international forum, edited by a highly respected team, will provide a leading environment for review, theory, and conceptual development. HPR will contribute to the advancement of the discipline of health psychology and will strengthen its relationship to the field of psychology as a whole, as well as to other related academic and professional arenas. It is essential reading for those engaged in the study, teaching, and practice of health psychology, behavioral medicine, and associated areas. HPR is dedicated to theoretical and conceptual work, as well as to evaluative, integrative, meta-analytic and systematic reviews and interpretations of substantive issues in the general domain of health psychology. The journal particularly favors theory-based reviews of empirical contributions that afford integrative theoretical formulations of work in a given area of health psychology and reviews of developments that develop connections between areas of research within the general domain of health psychology as well as with other disciplines (ranging from biology to policy-oriented research domains). Papers that consider the cross-cultural and cross-national relevance and appropriateness of theories and key concepts are also welcomed. Articles focusing on methodological issues and problems of design and measurement will be considered if they make a direct and substantial contribution to theory. Brief commentaries addressing progress in specific sub-fields of health psychology, comments that apply to existing theoretical models and approaches, and discussions about previously published articles, can also be considered.
Additional details
5-year impact
0.00
Cited half-life
3.00
Immediacy index
1.86
Eigenfactor
Article influence
Website
Other titles
Health psychology review (Online), Health psychology review, HPR
ISSN
1743-7199
OCLC
Publisher details
Pre-print
Author can archive a pre-print version
Post-print
Author can archive a post-print version
Conditions
Some individual journals may have policies prohibiting pre-print archiving On author's personal website or departmental website immediately On institutional repository or subject-based repository after either 12 months embargo Publisher's version/PDF cannot be used On a non-profit server
Publications in this journal
Data provided are for informational purposes only. Although carefully collected, accuracy cannot be guaranteed. The impact factor represents a rough estimation of the journal's impact factor and does not reflect the actual current impact factor. Publisher conditions are provided by RoMEO. Differing provisions from the publisher's actual policy or licence agreement may be applicable.
Source: www.researchgate.net
You might also like: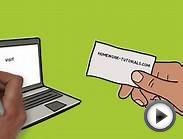 HCA 250 Week 9 Final Project Psychology and Health Issues ...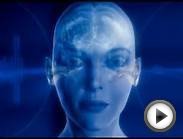 Psychology 101 Online Course - Universal Class Review Courses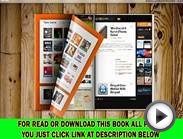 European Review of Social Psychology: Volume 18 Online Book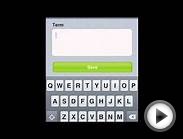 psychology terminology iphone app review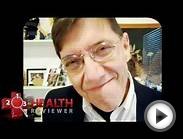 psychologytoday.com - Psychology Today Video Review - Get ...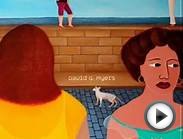 Health Book Review: Exploring Psychology by David G. Myers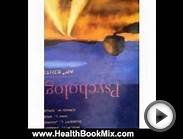 Health Book Review: Psychology: AP edition by Philip G ...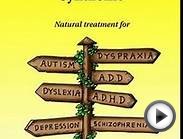 Health Book Review: Gut and Psychology Syndrome: Natural ...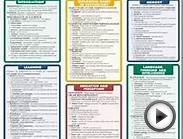 Health Book Review: Psychology (Quickstudy: Academic) by ...