The Society for Police & Criminal Psychology is a multi-disciplinary group that encourages the scientific study of the criminal justice system and the application of behavioral science knowledge to problems in criminal justice, including law enforcement, judicial, and corrections elements. Consequently, it solicits participation from psychologists, psychiatrists, lawyers, police officers, corrections personnel, social workers, and other professionals involved in the scientific study of the criminal justice system.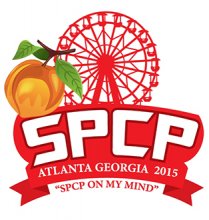 Our 2015 conference will be held in Atlanta, Georgia, September 30 - October 3, 2015. Atlanta is the birthplace of the American civil rights movement, the home of the largest Hindu Temple outside of India, the world's largest drive-in restaurant called the Varsity, and home to American icons like Coca Cola, Chick-fil-a, Home Depot, and UPS. The only American city destroyed as an act of war by General Sherman during the War Between the States, Atlanta has risen like the mythical phoenix to become one of the major international American cities, the busiest airport in America, and the home to the Summer Olympics in 1996. It's Capitol dome has 43 ounces of pure gold layered on it, and it isn't even the first capital of Georgia, in fact it is the fifth. And for you foodies out there, Atlanta is known worldwide for gourmet cuisine, as well as simple southern cuisine like shrimp and grits, fried green tomatoes, chicken and waffles, black-eyed peas, collard greens, okra, southern fried chicken and southern pork barbecue, them southerners do love their pork.
SPCP President, Andy Ryan, is organizing our conference at one of the city's great hotels, the Georgian Terrace. What a peach of a hotel! Our meetings will be conducted in a huge ballroom with southern columns. There's a pool on the roof overlooking the whole city, and a celebrity chef, who will be preparing your meals. We picked a place that you would go to with the love of your life, great friends, or your family to show them a good time.
Finally, you will have the welcoming hospitality of your friends from the Society for Police and Criminal Psychology. We have made this a comfortable group as we learn what is new in our profession, what other people around the world are doing that we might use, and what the research is showing us about our science and practice.
The deadline for submission of proposals for presentations was June 5, 2015, however we are still accepting proposals for a limited number of additional posters. Students are encouraged to present their work at the poster session. There is an award and honorarium for the best student poster (see below for details). Poster proposals are submitted by completing the form available online. Because our room capacity is limited, we anticipate having to discontinue receiving poster presentations soon, so if you would like to submit a proposal, please do so soon. The first-authors of proposals for presentations and posters have been notified about the status of their requests. If you have questions regarding the status of your proposal, contact President Andy Ryan (ahryan@msn.com).
Source: www.policepsychology.org
You might also like: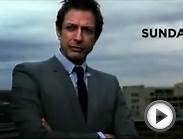 Law & Order: Criminal Intent "Major Case" July 26th ...
The Merry-Go-Round of Sexual Abuse: Identifying and Treating Survivors (Haworth Criminal Justice, Forensic Behavioral Sciences & Offender Rehabilitation)


Book (Routledge)




Used Book in Good Condition