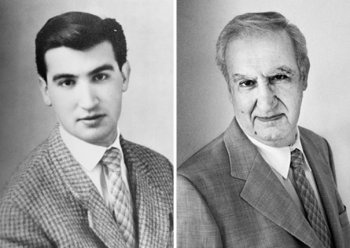 Health CentersTreatmentYour Healthcare
Copyright 2009 American Academy of Orthopaedic Surgeons
Effects of Aging
It" s= no= secret= that= our= bodies= change= as= we= age.= some= changes= are= obvious= while= others= more= subtle.=/>
Many people age comfortably and remain active, alert, and vibrant throughout their lives. Their physiologic age may be quite younger than their chronological age.
Others may experience the effects of osteoporosis and osteoarthritis, which can gradually diminish their abilities to participate fully in activities.
Knowing what to expect and taking steps to counterbalance the effects of aging can help you maintain a young spirit and an independent life. A healthy diet, regular exercise program, and positive attitude can help delay the onset and slow the progression of many age-related changes.
Aging Muscles:
As muscles age, they begin to shrink and lose mass. This is a natural process, but a sedentary lifestyle can accelerate it.
The number and size of muscle fibers also decrease. Thus, it takes muscles longer to respond in our 50s than they did in our 20s.
The water content of tendons, the cord-like tissues that attach muscles to bones, decreases as we age. This makes the tissues stiffer and less able to tolerate stress.
Handgrip strength decreases, making it more difficult to accomplish routine activities such as opening a jar or turning a key.
The heart muscle becomes less able to propel large quantities of blood quickly to the body. We tire more quickly and take longer to recover.
The body's metabolic rate (how quickly the body converts food into energy) slows. This can lead to obesity and an increase in "bad" cholesterol levels.
Throughout life, bones constantly change through a process of absorption and formation called "remodeling." As we age, the balance between bone absorption and bone formation changes, resulting in a loss of bone tissue.
The mineral content of bones decreases, so that bones become less dense and more fragile.
As bones lose mass, osteoporosis develops, affecting both women and men. In the spine, osteoporosis can lead to crush fractures of the vertebrae, resulting in a "dowager's hump." Osteoporosis is also responsible for almost all hip fractures in older men and women.
The chemistry of cartilage, which provides cushioning between bones, changes. With less water content, the cartilage becomes more susceptible to stress. As cartilage degenerates, arthritis can develop.
Ligaments, connective tissues between bones, become less elastic, reducing flexibility.
Joint motion becomes more restricted and flexibility decreases with age because of changes in tendons and ligaments.
As the cushioning cartilage begins to break down from a lifetime of use, joints become inflamed and arthritic.
Many of the changes in our musculoskeletal system result more from disuse than from simple aging. Less than 10 percent of Americans participate in regular exercise, and the most sedentary group is older than 50 years of age.
Source: orthoinfo.aaos.org
Olay Total Effects Anti-Aging Fragrance Free Moisturizer 1.7 Fl Oz


Beauty (P&G)




Daily, all-in-one face moisturizer for younger-looking skin
Fights the 7 signs of aging with hydration to reduce the look of fine lines and wrinkles
7 benefits: visibly smoothes fine lines and wrinkles, evens skin tone appearance, enhances brightness, minimizes the look of pores, visibly reduces age spots, restores...
Proven VitaNiacin Complex, with Vitamins C & E, exfoliates to enhance skin s natural self-renewal process for healthier looking skin
Fragrance Free
Fragrance- and color-free daily facial moisturizer that fights 7 signs of aging
For the following skin types: Dry, Normal, Combination/Oily, Sensitive
Helps with these face concerns: Fine Lines/Wrinkles, Dull Skin, Brown Spots, Dry/Flaky Skin, Sensitive Skin
You ll love Total Effects 7X Visible Anti-Aging Vitamin Complex because it: minimizes the appearance of pores, eases appearance of fine lines and wrinkles.
Packaged in convenient, easy-to-use bottle
You might also like: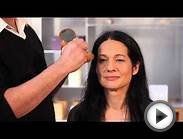 How to Counter the Effects of Aging With Makeup : Perfect ...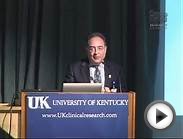 Genetics and the Effect of Aging on Stem Cell Regulation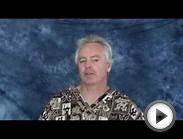 HGH Help Decrease Effects of Aging
Olay Total Effects 7 in one, Anti-Aging Moisturizer With SPF 30, 1.7 Fluid Ounce


Beauty (P&G)




Daily, all-in-one facial moisturizer with SPF for younger-looking skin
7 Benefits: Reduces the appearance of age spots, Provides nourishing moisturization, Reduces the appearance of fine lines and wrinkles, Balances and helps even out...
Broad Spectrum SPF 30 sunscreen helps protect against the sun s harmful rays
Proven VitaNiacin Complex, with Vitamins C & E, exfoliates to enhance skin s natural self-renewal process for healthier looking skin
Dermatologically tested, Oil-free and fast-absorbing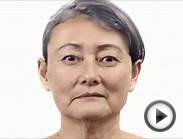 Timelapse - Effects Of Aging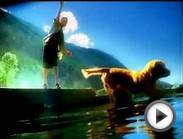 Iams - Reverse the Effects of Aging (Advert Jury)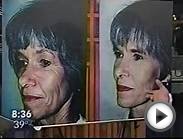 Forever Young - Dr. Antell explains the effects of aging ...
Olay Total Effects Anti-Aging Night Firming Treatment, 1.7 fl. Oz.


Beauty (P&G)




All-in-one night treatment that works while you sleep to fight 7 signs of aging: fine lines and wrinkles, lack of firmness, uneven tone, age spots, uneven texture...
Proven, vitamin-rich complex reduces the appearance of fine lines and wrinkles on your face and neck
Dermatologist tested, non-comedogenic firming cream won t clog your pores
Works on all skin types, from dry to oily
One 1.7 fl. oz. jar

Olay Total Effects Anti-Aging Eye Treatment, 0.5 Oz.


Beauty (P&G)




All-in-one eye cream brightens eye area to reveal youthful vibrancy
The vitamin-rich complex fights 7 signs of aging around the eyes
Hydrates to reduce the appearance fine lines, crow s feet, dark circles, dullness, uneven tone, texture and puffiness when massaged around the eye area
Dermatologically tested
Oil-free and fast-absorbing
Treat the signs of aging - dark circles, crow s feet and fine lines - for visibly younger-looking skin appearance above and around the eyes
For the following skin types: Dry, Normal, Combination/Oily
Helps with these face concerns: Puffiness around or under Eyes
You ll love Total Effects Eye Transforming Cream because it: Fights 7 signs of aging, gives skin an immediate radiant glow, contains vitamins and minerals and revitalizes...

Modern Masters PA902-16 Aging Solutions Blue Patina, 16-Ounce


Home Improvement (Paint Sundries Solutions)




Metal Effects-Aging Solution
For use with Modern Masters Reactive Metallic Paints
Speed-up natural oxidation process for aged look
Create authentic patina appearance