In the U.S. forensic graduates obtain master's-level psychology jobs in agencies and institutions such as prisons, juvenile facilities, social service agencies, police departments, child care agencies, probation, parole, family court, addiction services, hospitals, and community mental health centers. Some students get jobs as forensic researchers doing studies and evaluations of at-risk populations. A few graduates will be accepted in federal law enforcement agencies after earning the Master's degree. You would expect to see forensic graduates working in the following areas: secure forensic units in state facilities, jails/prisons, probation services, court service units, community mental health centers, protective services, violence risk assessment, specialized agencies (i.e. child advocacy centers), law enforcement, and trial consulting. The M.S. degree in forensic psychology will also allow some students to advance to doctoral programs in forensic psychology, forensic science, and law school.
Course Work
Students in the M.S. Forensic Psychology Program at UND are required to attend classes on campus and complete 44 credits of study. This includes 26 credits of required course work, 12 credits of elective courses, and a minimum of 6 credit-hours for thesis work.
Student Support
Historically, since the program was established, all graduate students in the M.S. program have received full tuition waiver of all required and elective classes. In addition every student has received a monthly stipend for graduate teaching assistantship work done in the fall and spring semesters.
The M.A. Forensic Psychology program is the first to be offered online by a nationally recognized, fully accredited university. Through the 35-credit M.A. program, students will learn how to provide the psychological expertise and knowledge needed by the legal community and agencies having a strong forensic focus.
Students in the program will likely be in-service professionals, such as law enforcement personnel, who want to further their career as well as those with a behavioral or social science background, such as counselors or social workers, who are interested in applying psychology to their work involving forensic issues.
Source: arts-sciences.und.edu
You might also like: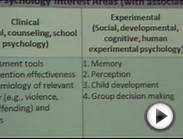 PSYC 2450 Lecture 1-4 Intro to Forensic Psychology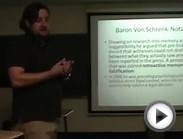 PSYC 2450 Lecture 1-2 Intro to Forensic Psychology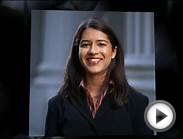 Why Study Forensic Psychology Online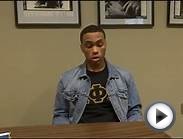 Forensic Psychology Child Abuse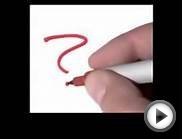 Forensic psychology