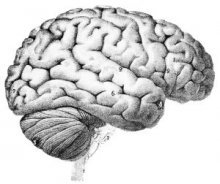 As a psychology major, you've studied the science of the mind, brain, and behavior. From the synapses that fire in our brains to the greater patterns of human development and interaction, psychologists learn the inner workings of the mind and the ways in which they contribute to greater social phenomena. You might have focused on topics such as how the brain works, human life develops, counseling and social psychology, mental disorders, and how we acquire new knowledge and memories. In short, you've learned what makes us tick as human, and therefore social, beings.
Entry Level Job Guide for Psychology Majors
About the Psychology Major
Skills Developed in the Psychology Major
Related Valuable Job Skills for Psychology Majors
Entry Level Jobs Well-Suited for Psychology Majors
Other Possible Career Paths for Psychology Majors
Things a Psychology Major Should Learn and Do
Other Areas You May Be Interested In
External Resources
About the Psychology Major
Of the 1, 650, 014 bachelor's degrees awarded in the 2009-2010 academic year, psychology degrees made up 97, 216 or 5.89% of them. The percentage of degrees awarded is down slightly from 5.99% in the 1999-2000 academic year, but the number of psychology degrees has increased from 74, 191 in 1999-2000 thanks to the overall number of degrees awarded.
Many psychology programs provide opportunities to specialize within the major, in areas such as cognitive, social, cultural, and developmental psychology, psychopathology, and neuroscience.
Skills Developed in the Psychology Major
While potential employers might not be interested in how well you can recite Freud's repressive hypothesis, they do care about the skill set you've developed as a psychology major and how you can apply your knowledge of human mind and behavior outside of the classroom.
As a social science, psychology is often both quantitative and qualitative, and as such those that study psychology are well equipped in tasks that require . Most psychology majors require courses in research methods and statistics. As a psychology major you've learned a variety of research methods and how to implement them ethically, as well as how to analyze the data that is derived from experiments. These skills are valuable not only in jobs involving intensive research but also in any other industry with big data, especially if you know SPSS or R.
You've likely had to write a fair number of reports and papers as a psychology major, and you probably had to present a few of them as well. All of this work has paid off in honing your literacy in speaking and writing. Strong communication skills are essential for every job, from making the first impression to representing your company well.
Source: www.onedayonejob.com
You might also like: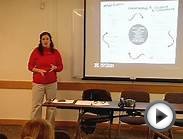 What Can I Do With a Major in Fish & Wildlife Management?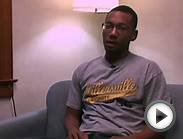 Orlando, a Psychology major, has a chat with Doc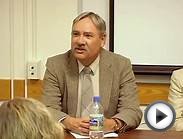 What Can I Do With A Major in Economics?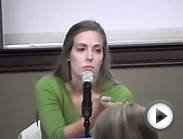 What Can I Do With a Major in Business Marketing?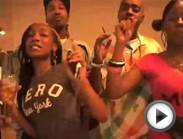 Job Major grind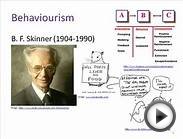 Major Schools of Thought in Psychology_A Montage.wmv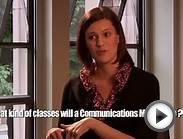 Major in Communication