In order to become a qualified clinical psychologist you will usually need to hold a British Psychological Society (BPS) accredited psychology degree with a degree classification of 2:1 or above, although some courses will accept a 2:2 and a Masters degree. For a full list of psychology courses in the UK, search .
If your course is not accredited or your degree is not in psychology, you can obtain Graduate Basis for Chartered Membership (GBC) in one of the following other ways:
by sitting the British Psychological Society's qualifying examination;
via an appropriate society-accredited postgraduate qualification;
by taking an appropriate society-accredited conversion course.
Entry with just an HND is not possible.
A further three years of postgraduate study leading to a Doctorate in Clinical Psychology is also needed in order to be eligible for chartered status. You will then also be eligible for entry onto the register, which entitles you to use the protected title clinical psychologist.
A minimum of 6 to 12 months of relevant clinical work experience is essential in order to secure a training place. Some course providers have specific requirements or give advice on how to go about gaining the necessary experience.
Relevant experience can include work as an assistant psychologist in NHS clinical psychology departments, sometimes on a voluntary basis. Work in other areas, however, is also relevant, e.g. in nursing, social work, mental health work or services for individuals with disabilities. Mental health workers provide additional, specialist services for people experiencing mild to moderate mental health problems. People recruited to the role come from a wide range of backgrounds but are often psychology graduates, amongst other professionals.
Source: www.prospects.ac.uk
You might also like: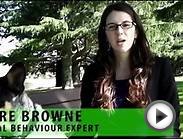 Clinical Animal Behaviour Qualification - University of ...