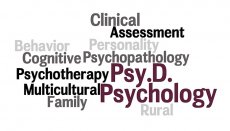 The newest doctoral degree program at Eastern Kentucky University will address a significant health care void, particularly in rural Kentucky.
The University's newly-approved Psy.D. program in Clinical Psychology, designed to prepare psychology practitioners, will focus on preparing practitioners to work in underserved rural areas when it launches in Fall 2015 (pending SACS approval). The curriculum will provide opportunities for specialized training in substance abuse, mental health administration, school-based mental health, suicide risk assessment and prevention, and working with traditionally underserved populations, including veterans and their families, adults and children with developmental disabilities, and individuals who are deaf and hard of hearing. Additional specialized training opportunities will include forensic psychology and applied behavior analysis.
This will be the first practice-oriented Psy.D. program at a public university in Kentucky. Spalding University in Louisville offers the only other Psy.D. program in the Commonwealth; the University of Kentucky and University of Louisville offer research-oriented Ph.D. degrees in the field.
In its 2009 Grading the States report, the National Alliance on Mental Illness gave Kentucky's mental health system, along with four other states, an "F."
"There is a great need for clinical psychologists, particularly in rural areas, " said Dr. Dustin Wygant, director of clinical training, who will head the program. "The specialization in rural mental health will prepare graduates to work in the areas experiencing the greatest need for mental health services. In addition, the program will increase the number of qualified doctoral-level supervisors required by Kentucky law to oversee the practice of master's level psychologists. The scarcity of doctoral-level supervisors has been a significant problem for rural mental health agencies for many years."
The program builds on EKU's long-standing and highly successful master's degree program in clinical psychology, which likewise has a long history of preparing students to provide behavioral health care services in traditionally underserved regions. The doctoral students will benefit from many partnerships the Department of Psychology already enjoys with sites providing practicum and internship opportunities.
Source: psychology.eku.edu
Chaos in Brain Function: Containing Original Chapters by E. Basar and T. H. Bullock and Topical Articles Reprinted from the Springer Series in Brain Dynamics
Book (Springer)
You might also like: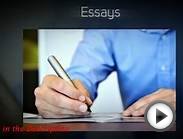 Best Custom Essay Writing Website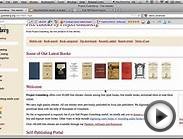 Best Websites To Download Free eBooks