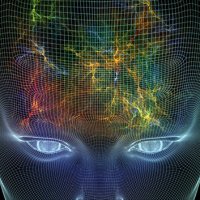 The Forensic Psychology major is designed for students who are interested in the relationship between psychology and the criminal justice system. The mission of the Forensic Psychology major is to enhance students' understanding of individual behavior, in terms of its biological, cognitive, social and emotional components and their interaction, and its effects on the broader community. Students will learn to employ an empirical approach to understand human behavior. The major prepares students for a number of careers and graduate work in psychology, social work, law enforcement, or other criminal justice professions.
Learning Outcomes. Students will:
Demonstrate knowledge of the historical and theoretical foundations of psychology, as well as key concepts, content, and research methods in the major sub-disciplines of psychology and in the field of "psychology and the law".
Demonstrate the ability to design an ethically appropriate psychological research study and analyze and interpret basic research data.
Gather, read, synthesize and critique primary source psychological and psycho-legal literature.
Critically and skeptically evaluate psychological information and extend this critical thinking to one's own work and all aspects of life-long learning.
Demonstrate an appreciation of contextual influences on individual behavior and diversity of perspectives, including those related to race, class, gender, sexuality, disability, nationality and culture.
Prerequisite: PSY 101, which does not count toward the 40 credits required in the major. This course fulfills the College's general education requirements in the Flexible Core: Individual and Society area.

Internship Program: Students can receive practical experience in forensic psychology by enrolling in PSY 378, which offers fieldwork placements in such settings as hospitals for emotionally disturbed offenders, prisons and agencies related to the family court or otherwise offering treatment services to youthful offenders.

Baccalaureate/Master's Program in Forensic Psychology: Qualified undergraduate students may enter the BA/MA Program and thereby graduate with both a bachelor's and a master's degree in forensic psychology. For additional information, contact Professor Chitra Raghavan, Department of Psychology (212.237.8417, bamadirector@jjay.cuny.edu).

Additional information: Students who enrolled for the first time at the College or changed to this major in September 2011 or thereafter must complete the major in the form presented here. Students who enrolled prior to that date may choose either the form shown here or the earlier version of the major. A copy of the earlier version can be obtained in the 2010-2011 Undergraduate Bulletin.

PART ONE. CORE COURSES Subtotal: 22 credits

Required

PSY 200 Cognitive Psychology
PSY 221 Social Psychology
PSY 231 Developmental Psychology
PSY 242 Abnormal Psychology
PSY 311 Research Methods in Psychology
PSY 370/LAW 370 Psychology and the Law
STA 250 Principles and Methods of Statistics

PART TWO. CORE ELECTIVES Subtotal: 6 credits

Select two

PSY 320 Brain and Behavior
PSY 324 Perception
PSY 327 Learning and Memory
PSY 329 History of Psychology
PSY 352 Multicultural Psychology
PSY 353 Theories of Personality

PART THREE. GENERAL ELECTIVES Subtotal: 6 credits

PSY 266 Psychology of Alcoholism and Drug Abuse
PSY 332 Psychology of Adolescence
PSY 333 Psychology of Gender
PSY 336 Group Dynamics
PSY 339 Key Concepts in Psychotherapy
PSY 342/ CSL 342 Introduction to Counseling Psychology
Source: www.jjay.cuny.edu
You might also like: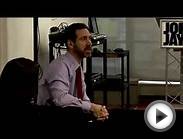 Keith Morrison on Federal Education Grants - John Jay OAR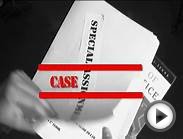 John Jay College Lloyd Sealy Library Tour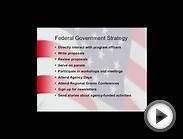 Keith Morrison on Federal Grants for Forensic Psychology ...
Banishing Burnout: Six Strategies for Improving Your Relationship with Work


Book (Jossey-Bass)




ISBN13: 9780470448779
Condition: New
Notes: BRAND NEW FROM PUBLISHER! 100% Satisfaction Guarantee. Tracking provided on most orders. Buy with Confidence! Millions of books sold!