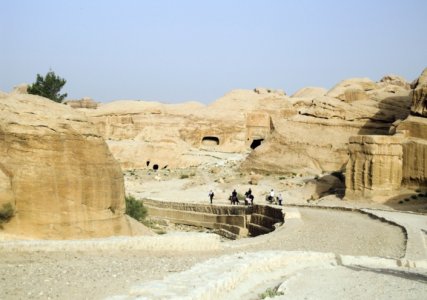 Broadly conceived, clinical psychology is concerned with the assessment and treatment of persons with mental disorders. Clinical psychologists assess and treat persons with a variety of mental disorders, ranging from less severe problems (e.g., marital difficulties, adjustment problems) to more severe disorders (e.g., psychotic disorders such as schizophrenia or mood disorders such as major depression or bipolar disorder). Clinical-forensic psychologists are clinical psychologists who specialize in the assessment and/or treatment of persons who, in some way, are involved in the legal process or legal system.
Clinical-forensic psychologists are employed in a variety of settings including state forensic hospitals, court clinics, mental health centers, jails, prisons, and juvenile treatment centers. Clinical-forensic psychologists can also work independently in private practice, although it is rare that a psychologist in private practice solely does forensic work. Finally, some clinical-forensic psychologists are employed primarily as researchers in university or mental health settings, conducting research in this interesting area.
Activities
Clinical-forensic psychologists are perhaps best known for their assessment of persons involved with the legal system. Because of their knowledge of human behavior, abnormal psychology, and psychological assessment, psychologists are sometimes asked by the courts to evaluate a person and provide the court with an "expert opinion, " either in the form of a report or testimony. For example, clinical-forensic psychologists frequently evaluate adult criminal defendants or children involved in the juvenile justice system, offering the court information that might be relevant to determining (1) whether the defendant has a mental disorder that prevents him or her from going to trial, (2) what the defendant's mental state may have been like at the time of the criminal offense, or (3) what treatment might be indicated for a particular defendant who has been convicted of a crime or juvenile offense. Increasingly, clinical-
forensic psychologists are being
called upon to evaluate defendants who have gone to trial and who have been found guilty and for whom one of the sentencing options is the death penalty. In this case, psychologists are asked to evaluate the mitigating circumstances of the case and to testify about these as they relate to the particular defendant.
Clinical-forensic psychologists also evaluate persons in civil (i.e., non-criminal) cases. These psychologists may evaluate persons who are undergoing guardianship proceedings, to assist the court in determining whether the person has a mental disorder that affects his or her ability to make important life decisions (e.g., managing money, making health care decisions, making legal decisions). Clinical-forensic psychologists also evaluate persons who are plaintiffs in lawsuits, who allege that they were emotionally harmed as a result of someone's wrongdoing or negligence. Clinical-forensic psychologists may evaluate children and their parents in cases of divorce, when parents cannot agree about the custody of their children and what is best for them. Clinical-forensic psychologists are sometimes called on to evaluate children to determine whether they have been abused or neglected and the effects of such abuse or neglect, and offer the court recommendations regarding the placement of such children.
Source: www.apadivisions.org
New High Quality Fashion Colorful Tree Abstract Oil Painting Design Phone Cases For Samsung Galaxy Note 3 No.2


Wireless (OilPainting)




Designed for easy access to all the ports and buttons for your phone.
Sides are made of hard TPU material that offers unmatched grip and protection.
Printed on thin metal back using sublimation technology to offer long lasting design.
Careful packaging to protect the goods from possible damage.
We ship our products within two days on business days,but weekend.
You might also like: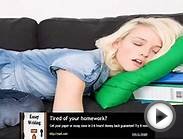 Watch Apa Format: Title Page, Running Head, And Section ...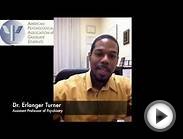 Preparing diverse students for academic careers - Erlanger ...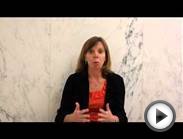 Insight into School Psychology with Tanya Gesek
Lancia Delta HF 4WD, No.4, radio consultant, Rallye New Zealand, 1987, Model Car, Ready-made, Trofeu 1:43


Toy (Trofeu)




Year of Construction : 1987
scale : 1:43
Type : Ready-made
Material : Metal / plastic
Brand : Lancia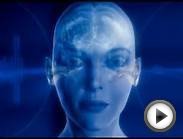 Psychology 101 Online Course - Universal Class Review Courses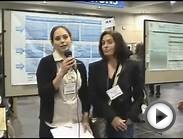 Why early career psychologists should attend the APA ...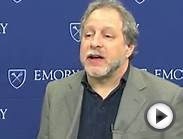 Creative careers in psychology
Lansinoh HPA Lanolin for Breastfeeding Mothers, 40 Grams


Health and Beauty (Lansinoh)




#1 recommended by Lactation Consultants in the USA
Soothes and protects sore, dry and cracked nipples
World s purest lanolin - safe for mom and baby
100% natural, single ingredient product - Preservative free
Preferred treatment used by and recommended by breastfeeding moms

Because Im the Senior Consultant Funny Occupation Job T Shirt L Sport Grey


Apparel ()




100% Cotton
Graphics don t fade or crack
North American made
Pre-shrunk

American Dreams Cast Signed Framed 8x10 Photo AW Brittany Snow + 3


Collectibles ()




Why buy from The Steel City Auctions Gallery?
Selling online since 1997, completing hundreds of thousands of transactions
Accredited business
JSA Authentication authorized dealer