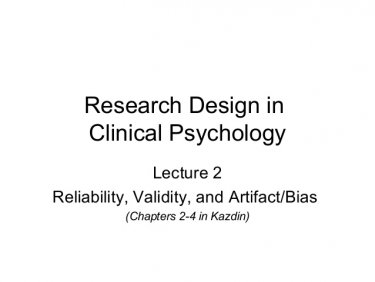 In this successful text, Kazdin describes research methods in psychology and provides criteria for conducting and evaluating clinical research.
This text's emphasis is on clinical psychology, but the issues and methods it discusses are relevant to counseling, school psychology and psychiatry. The various stages of research are discussed, with an emphasis on the special demands that are placed on the investigator. Research Design in Clinical Psychology continues to explain how methodology is an approach toward problem solving, thinking, and acquiring knowledge.
This revised edition includes several new topics, as well as an expansion of core topics from the previous edition, which reflect the evolving nature of methodology and the proliferation of clinical research into many topic areas. Students and clinicians will gain a thorough knowledge of the entire research process from developing the idea, selecting methods, analyzing the results, and preparing the written scientific report.
To ensure that the book conveys practices concretely, many examples are presented both from research and from everyday life. More attention has been given to specific methodological practices intended to address principles and issues when designing a study.
Preface.
About the Author.
1. Introduction.
2. Drawing Valid Inferences I: Internal and External Validity.
3. Drawing Valid Inferences II: Construct and Statistical Conclusion Validity.
4. Sources of Artifact and Bias.
5. Selection of the Research Problem and Design.
6. Experimental Research: Group Designs.
7. Control and Comparison Groups.
8. Assessing the Impact of the Experimental Manipulation.
9. Observational Research: Case-Control and Cohort Designs.
10. The Case Study and Single-Case Research Designs.
11. Evaluation of the Single Case in Clinical Work.
12. Qualitative Research Methods: An Overview.
13. Assessment Methods and Strategies.
14. Assessment and Evaluation of Interventions.
15. Statistical Methods of Data Evaluation.
16. Interpretation of the Data.
17. Ethical Issues and Guidelines for Research.
18. Publication and Communication of Research Findings.
Source: www.pearsonhighered.com
You might also like: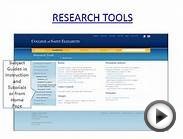 Psychology Research
Research Design in Clinical Psychology