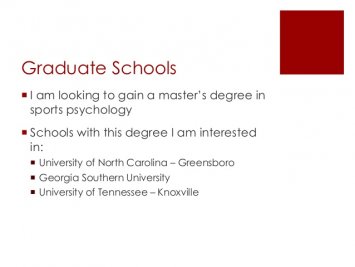 Sports psychologists study the mental effects of physical competition and counsel athletes with performance-related disorders. Those interested in formal education in this field can pursue a relevant master's or doctoral degree. Master's students get an understanding of mental processes and learn how to identify and treat psychological roadblocks to optimal physical performance. Direct training is gained with clinical fieldwork. Applicants must have an undergraduate degree in psychology and acceptable Graduate Records Examination (GRE) scores. As the admissions process is competitive, those with professional references and significant experience will have an edge. Institutions that don't offer a sports psychology master's often include associated curricula in their applied psychology or kinesiology paths. Sports psychology is generally available as a concentration in applied or clinical psychology Ph.D. programs, where pupils will learn about common mental disorders in athletes and the psychological dynamics of team relationships. They will also develop investigative study skills as they complete original academic research, a thesis dissertation and clinical hours. Entrance stipulations vary by school; some mandate a psychology bachelor's, while others require one in kinesiology or exercise science. In any case, standardized exam scores must be submitted.
Program Levels: Master's and doctorate
Prerequisites: A psychology undergraduate degree for a master's, a bachelor's in psychology, kinesiology or exercise science for a doctorate. Both programs mandate satisfactory standardized test scores.
Other Requirements: Completion of clinical work and/or a dissertation for graduation
Master's in Sports Psychology
In addition to therapeutic counseling techniques and multiculturalism, core subjects in a master's sports psychology program include:
Sports psychology research methods
Applied motor learning
Biomechanical exercise physiology
Role of sports in society
Motivational coaching
Ph.D. in Sports Psychology
Doctoral curriculum is investigation-intensive, as students learn research methods and how to use statistical analysis tools pertinent to psychological research. Along with performance-enhancing substance abuse interventions and psychological components of sports injury rehabilitation, lecture topics typically discussed are:
Exercise psychology theory and applied research
Intervention for athletes with mental disorders
Psychological performance assessment
Athletic motivation
Psychological bases of motor performance
Popular Career Options
A Ph.D. is generally required to practice sports psychology as a licensed professional. Popular job titles held by master's-level graduates include:
Sports psychologist
Clinical sports psychology assistant
Researcher
Employment Outlook and Salary Information
According to the U.S. Bureau of Labor Statistics, employment for clinical, counseling and school psychologists is predicted to grow at a rate of 11% over 2012-2022, with a mean salary of $74, 030 as of May 2014. Industrial and organizational psychologists earned a mean annual wage of $90, 070 also as of May 2014.
Source: study.com
You might also like: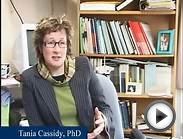 Considering a degree in Physical Education? Part 1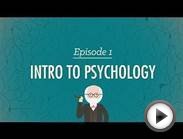 Intro to Psychology - Crash Course Psychology #1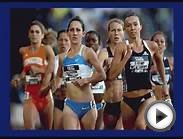 Sport Science International.wmv