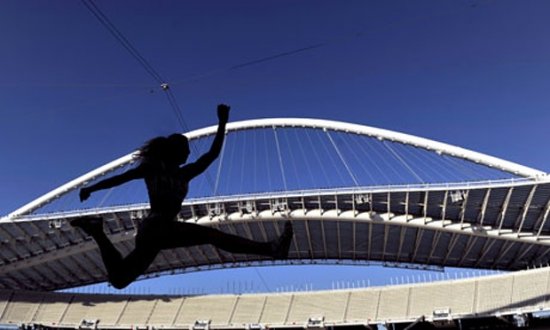 Studying psychology gives you a broad range of skills that span both science and the arts and opens up opportunities with a wide variety of employers
Job options
Jobs directly related to your degree include:
Jobs where your degree would be useful include:
Remember that many employers accept applications from graduates with any degree subject, so don't restrict your thinking to the jobs listed here. To find out what jobs would suit you, log in to My Prospects.
Work experience
Postgraduate training and study is a requirement to become a chartered psychologist. Due to course entry requirements, many psychology graduates spend a year or more getting work experience before embarking on postgraduate study.
It's a good idea to build up your work experience as soon as you can. You will usually need to work on a voluntary basis first to get enough experience to apply for a paid job.
The type of experience needed depends on the area of psychology you're interested in. Work as an assistant psychologist or in areas such as nursing, social work, mental health work, services for individuals with disabilities, mentoring young offenders and work in prisons, probation or social services is vital.
Experience as a research assistant is also relevant.
For educational psychology, experience of working with children in educational, childcare, or community settings is required. Although not essential, experience as a teacher is useful.
Experience in personnel/human resources and business/management is needed for those interested in occupational psychology.
Many psychology graduates choose to enter other career areas. Again, work or voluntary experience in your chosen field is important. This can include part-time work during your degree, summer placements and internships, as well as voluntary work and work shadowing.
Typical employers
Although some psychology graduates become professional psychologists, many others go on work in related fields.
A degree in psychology provides a useful foundation for a wide range of careers and employers.
Major employers of psychology graduates include:
the National Health Service;
local and national government;
schools, sixth form colleges and colleges of further education;
social services;
police forces, the National Probation Service and prisons;
human resources departments;
the media;
marketing companies;
financial organisations;
commercial and industrial companies.
Find information on employers in healthcare, teaching and education, marketing, advertising and PR, and other job sectors.
Skills for your CV
Transferable skills include:
written and verbal communication, including report writing and presentation;
information technology;
handling of data/statistics;
analytical research;
problem solving;
the ability to work in teams.
Source: www.prospects.ac.uk
You might also like:
sports psychologist talks to esnews what does it take to ...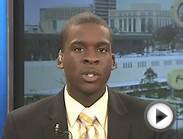 Exploring what it takes to be a Marine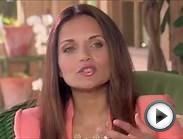 What It Takes to Be a Fully Present Parent | Super Soul ...
Better Sex Video Series: Better Sex For A Lifetime 8 (3 Disc Set)


DVD (Sinclair Institute)




Chapter Selection
Sexual Health Information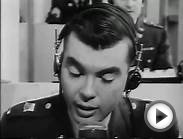 U.S. Special Forces Training - What it takes to become a ...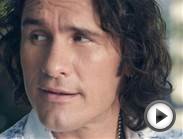 Take It Off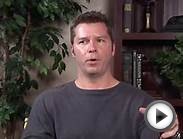 Careers in Psychology : What Is It Like to Be a Psychologist?
Weight Loss & Fitness Strengthening: RightMind 2.0 by Dr. David Illig


Health and Beauty (RightMindPrograms)




RIGHTMIND 2.0, the latest release by Dr. David Illig, is a breakthrough program in weight loss and fitness unlike anything that has been made to date. It is so...
Two complete programs included. You receive both an eyes-open program as well as an eyes-closed program. A unique feature of this program is that you can always...
RightMind 2.0 fights against all of the negative programming everybody is brainwashed with on a daily basis. Part of the reason we struggled in the past was because...
Over 1.5 million of Dr. Illig s programs have been purchased world wide. This two disc set is designed to program you with healthy information, healthy beliefs...
Ok Dr. Illig, I just stepped off the scale and I owe you a thanks. Allow me to tell a quick story. First, I am a skeptic, ok, was a skeptic that hypnosis could actually...

(law, ethics) PSYCHOLOGICAL EVALUATIONS FOR THE COURTS, 3RD EDITION (Book + 3 CE Credits) the section entitled Communicating with the Courts in the book by G. Melton, J. Petrila, N. Poythress, C. Slobogin, ISBN 1572309660 (continuing education, psychology, psychiatry, social work)


Single Detail Page Misc (Red Toad Road Company)




Guilford Press, 2007, 930 pages, hardbound, ISBN 1572309660
3 CE Credits, 20-item test
The RTR Company is approved by the American Psychological Association to sponsor continuing education for psychologists. The RTR Company maintains responsibility...
Accepted by most state licensing boards for CE for psychologists, social workers, mental health counselors, marriage and family therapists
Take advantage of the 2-for-1 offer - see the storefront for details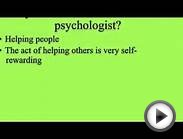 WHAT DOES IT TAKE TO BECOME A CLINICAL PSYCHOLOGIST? - KAYL