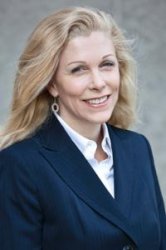 Academic Title
Professor, Occupational Therapy
Contact Info
Phone: 312-996-3412
Office Location: 1919 W. Taylor St. (AHSB), Room 348
Program Affiliations
PhD in Kinesiology, Nutrition and Rehabilitation Studies
UIC Honors College, UIC Cancer Center, UIC CCTS, Linkoping University Department of Occupational Therapy
Brief Bio
Renee Taylor is a licensed clinical psychologist, professor of occupational therapy, director of the UIC Model of Human Occupation Clearinghouse, and co-director of graduate studies for the PhD program in Kinesiology, Human Nutrition, and Rehabilitation Sciences at the University of Illinois at Chicago. She also serves as a guest professor at Linkoping University in Sweden. She received her MA and PhD in clinical-community psychology from DePaul University in 1995 and 1997 and practiced psychotherapy until 2006, and completed a post-doctoral fellowship in child and adolescent clinical psychology at Advocate Medical Center in 1998. She served as project director for a large-scale epidemiological grant on chronic fatigue syndrome and then as a principal investigator for an illness self-management study on the same topic while at the Center for Community Research at DePaul University from 1998 to 2001. At that time, Taylor also served as a visiting assistant professor in the Department of Psychology at the University of Illinois at Chicago before joining the Department of Occupational Therapy as an associate professor in 2001. Taylor was then promoted to full professor of occupational therapy in 2005 and became the co-director of graduate studies for the PhD program in Kinesiology, Human Nutrition, and Rehabilitation Sciences in 2009. In 2010, she became the director of the Model of Human Occupation Clearinghouse.
Research
Taylor has served as principal investigator for two large-scale federal research projects on chronic fatigue syndrome, and as co-investigator and project director for three others. She has published over 90 peer-reviewed articles on chronic fatigue and fibromyalgia and five books, with two more under contract. Recently, she has developed and is testing a conceptual practice model that focuses on patient-practitioner relationships. Her corresponding line of research focuses on the use of technology to support patient-practitioner relationships in practice.
Current Research:
Taylor's current line of research focuses on supporting rehabilitation practice through the development and application of two conceptual practice models: Taylor's Intentional Relationship Model and Kielhofner's Model of Human Occupation.
Selected Publications
Lee, S.W., Forsyth, K., Morley, M., Garnham, M., Heasman, D., Parkinson, S., Kielhofner, G., & Taylor, R.R. (in press). The mental health payment-by-results clusters and the model of human occupation screening tool: Evaluating the need for additional measurement of occupational functioning. British Journal of Psychiatry.
Source: www.ahs.uic.edu
Stress Among Clinical Psychology Doctoral Students: A comparison of perceived stress levels during the five years of a clinical psychology doctoral ... at a private university in Chicago, Illinois.
Book (AuthorHouse)
Used Book in Good Condition
You might also like: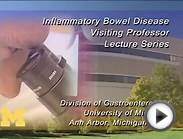 Clinical and Ethical Challenges in the Development of ...
Richard Thomas Clinical Assistant Professor UIC Business ...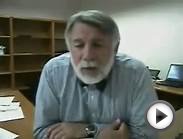 Clinical Corner One: Conducting an Assessment of a Child ...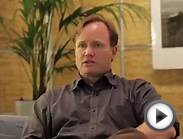 Illinois Institute of Technology: A Vibrant Campus in a ...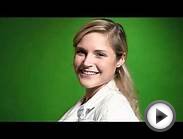 Rush University: The College of Health Sciences ...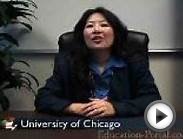 University of Chicago Video Review