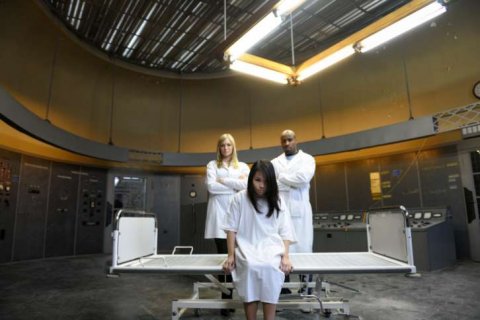 Clinical psychologists are licensed professionals who are qualified to provide direct services to patients. Their work may include administering and interpreting cognitive and personality tests, diagnosing mental illness, creating treatment plans, and conducting psychotherapy. Psychologists are experts in psychometrics, or psychological measurement. Often they are called on to give a battery of tests to evaluate cognitive ability or mental status. In addition to formal tests, clinical psychologists may use interviews and behavioral observations. Key to effective practice is understanding how conditions manifest themselves across diverse populations.
Clinical psychologists may be employed in a number of settings, including hospitals, outpatient centers, government agencies, and private practice offices. Clinical psychology is the most common psychological specialty. Clinical psychologists have traditionally served a more severely impaired population than counseling psychologists, but the line between the two is blurry. Sometimes clinical psychology" is used to refer to both disciplines.
Many clinical psychologists focus on subsets of the population or on particular disorders, for example, schizophrenia or obsessive-compulsive disorder. Clinical psychologists are well versed in research methodologies. Their careers may include evaluating programs, publishing research findings, and supervising mental health professionals across disciplines. Although psychologists often consult with psychiatrists about medical issues, they have prescription privileges in only two states; both require education beyond the norm.
Clinical Psychologist Education and Training
Clinical psychologists hold doctoral degrees. Many states expect clinical psychology programs to be accredited by the American Psychological Association, or APA. Programs may also be accepted if they meet designation criteria of the Association of State and Provincial Psychology Boards and the National Register.
The degree awarded may be either a PhD or PsyD. A PsyD is usually shorter and may not include a traditional dissertation; the focus is on practice. Students in PsyD programs often graduate with more debt; chances are greater that a PhD student is receiving funding for carrying out research.
Typical clinical psychology coursework includes the following:
Psychopathology
Psychiatric measurement and scaling
DSM applications
Research methods in clinical psychology
Assessment practicum
Intervention practicum
Some programs focus on sub-specialties like clinical child psychology, health psychology, or neuropsychology.
A clinical psychologist typically completes the equivalent of a year of formal internship before graduating with a doctoral degree. Most states require the equivalent of a year of supervised practice at the postgraduate level. During this period, the individual will have a supervisor who oversees service delivery and guides professional development. In many states, the supervisor provides detailed evaluation to the licensing agency and makes a recommendation for licensure.
Clinical psychologists in all states are required to pass the Examination for Professional Practice in Psychology (EPPP). Many jurisdictions also have state-specific examinations.
In some jurisdictions, a clinical psychologist applies for both psychology licensure and health service credentialing.
Source: www.psychologist-license.com
You might also like: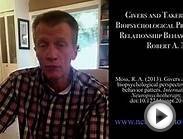 Givers and Takers: Clinical Biopsychological Perspectives ...