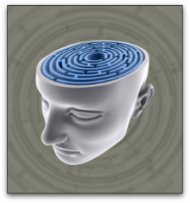 Clinical psychology research is as important to the nation's health and well being as medical research. In the same way that medical scientists work to understand the prevention, genesis, and spread of various genetic and infectious diseases, scientists conduct rigorous psychological research studies to understand, prevent, and treat the human condition as it applies psychologically to individuals, couples, families, cultures, and diverse communities.
Empirical results gathered from psychological research studies guide practitioners in developing effective interventions and techniques that clinical psychologists employ - proven, reliable results that improve lives, mend troubled relationships, manage addictions, and help manage and treat a variety of other mental health issues. Clinical psychology by definition marries science with practical knowledge, integrates the two, and produces a field that encourages a robust, ongoing process of scientific discovery and clinical application.
Trained at how to evaluate this large body of research, clinical psychology students continue to make significant professional contributions to the field even after graduation, staying current and up-to-date with psychological research taking place at universities and research labs across the world. Some decide to stay in research, investigating new ways to understand the human mind, and developing solutions to enrich the lives of all others.
Areas of Clinical Psychology
Research in the area of clinical psychology is vast, containing hundreds if not thousands of topics. However, most of these research studies generally fall within one of three main areas integral to clinical psychology:
Assessment
A large part of a clinical psychologist's job, and therefore clinical psychology research, involves assessment - or developing valid and reliable tests. Assessments take the form of written tests, such as intelligence and achievement tests, vocational tests, and other tests designed to measure aptitude and skill levels for specific jobs, careers, interests, and personality types.
Clinical psychologists also interview individuals, review their medical records, and conduct clinical observations as part of the assessment process. A comprehensive assessment approach ensures that psychologists apply the most effective and appropriate psychological treatments and interventions.
More:
To find the latest information about the benefits of using spray on insulation visit stlouisinsulation.
Benefit from various mobile gadgets that can increase your time for study with www.mobilelyme.co.uk
Source: www.allpsychologycareers.com
Business Analyst Quick Start Guide -- A Roadmap for Career Growth in the Information Technology Field of Business Analysis ( Related to Software Requirements ... Improvements ) (Business Analyst Briefs)
eBooks (www.babooks.net)
You might also like: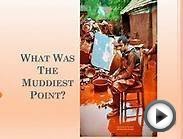 How to Write a Psychology Research Paper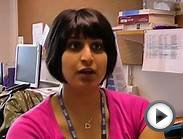 MRes Clinical Psychology - University of Birmingham
Research Design in Clinical Psychology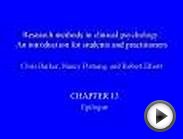 Research methods in clinical psychology: An introduction ...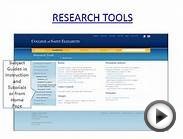 Psychology Research