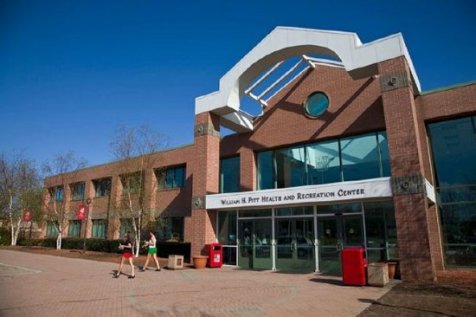 You will reap the rewards of your degree in as few as 14 months with the real-world expertise of Franklin's highly qualified instructors to help guide you. And, if you qualify, GMAT and GRE requirements may be waived, allowing you to begin your program of study immediately, without a long-preparation cycle. (See full program admission requirements for details.)
Gain a theoretical foundation that translates into practical innovation
The program's fusion of business and positive psychology exposes you to trending fields such as NeuroFinance and NeuroMarketing, which measures consumer response to marketing stimuli in order to better understand why and how they make decisions and what parts of the brain are active when they do. As you move through your coursework, you will enhance your understanding of human behavior by gaining a solid theoretical foundation you can practically apply and use to solve business problems.
You'll learn to assess an organization's business intelligence, evaluate psychological assessments for use in leadership and organization development, create behaviorally based measures of economic performance, apply psychological principles to new product marketing, design processes to stimulate innovation, and more.
Advance your career by learning from the experts
Today's employers are looking for psychologically informed professionals with both business skills and management abilities that effectively cut across business units and silos. Job titles for such professionals include: Business Consultant, Coaching Program Administrator, Employee Selection and Placement Administrator, Organizational Consultant, Training and Development Manager, Management Consultant, and Program Development Manager.
Our M.S. in Business Psychology Advisory Board features leading practitioners to help ensure that our curriculum meets high professional standards that align with employer needs, improving your employability upon graduation. Perhaps the most notable member of our Advisory Board is Dr. Philip Harris of Harris International, an internationally recognized authority on cultural management and the author of over 50 books.
Earn your degree from a university built for busy adults
Regionally accredited and nonprofit, Franklin was built from the ground-up to satisfy the needs of adult learners. Faculty with industry expertise means you gain relevant knowledge to apply directly to your current or future career, while our flexible course schedules help to balance your education with work, family, and life. Get started on your future today!
Source: www.franklin.edu
Master Technical Analysis and Volume Analysis: Deep insights to understanding crowd behavior and crowd psychology in the markets. For Stock and Options traders
eBooks ()
You might also like: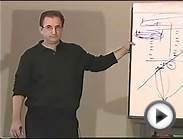 SEMINAR: Psychology of Stock Trading & Business - Part 2 of 2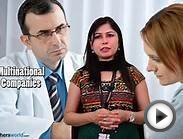 CalSouthern Master of Arts in Psychology Alumni -- Gary Woods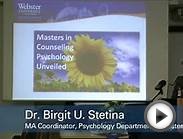 Master of Arts (MA) in Counseling Psychology
The Master Empath: Turning On Your Empath Gifts At Will -- In Love, Business and Friendship (Includes Training in Skilled Empath Merge) (Empath Empowerment® Book)
Book (Women's Intuition Worldwide, LLC)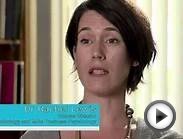 What is occupational psychology? - Kingston Business School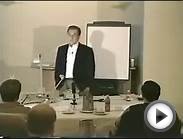 SEMINAR: Psychology of Stock Trading & Business - Part 1 of 2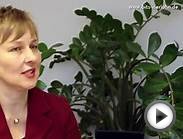 Business Psychology - Masterstudiengang an der BiTS Iserlohn