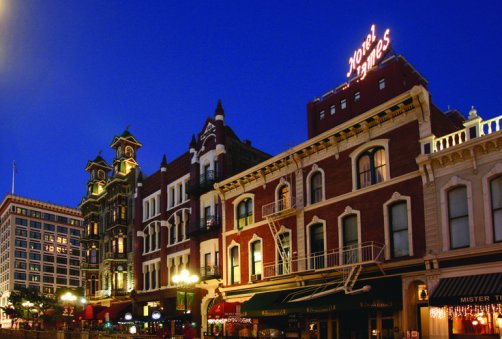 In 1983, when it began, the American College of Forensic Psychology was an oasis in the desert known as fledgling "forensic" psychology. Thirty years later, as forensic psychology became much more, almost its own discipline, the College remains precisely that kind of professional resource.
The range of professional subjects presented at the College's annual symposiums and those published in the College's American Journal of Forensic Psychology, covers every forensic issue psychologists are asked to address. The annual symposiums not only provide required continuing education courses (i.e., law and ethics) and refinement of every forensic psychological practice skill, but often provide information you didn't even know you needed until you heard it. Presenters, authors, and members are virtually always available for discussion and consult. Attendees leave the symposiums not only much better prepared to do their work but more eager and interested in it and in their colleagues. The range of knowledge among the membership is so wide and expert, and so readily available, that practicing psychologists need never again agonize very long, or alone, about what to do in a case or with an issue.
Fellows and Members of the College are pleased to provide, at the drop of a hat, exactly the professional information, advice or assistance you need and, when they don't have it, will point you to those who do. Novices and veterans regularly turn to the knowledge and expertise contained in the College's membership.
In a professional world almost chaotically swirling with changing demands, methods, issues, rewards and threats, in which staying abreast requires constant keen attention and ongoing consults with other professionals, the College is a priceless association. In a professional world in which emotional detachment is increasingly equated with objectivity, the camaraderie within the College membership is vital for reminding us of our humanness and our biases, and for renewing our sanity. Friendships formed through the College have lasted a professional lifetime; some beyond.
The American College of Forensic Psychology has been a major reason that I have been so extremely successful and gratified in forensic work and so happy to be a forensic psychologist. I cannot even imagine practicing in this field without the knowledge and personal associations developed through our College.
Robert L. Halon, Ph.D.
San Luis Obispo, California
"I have been a member and Fellow of the college since 1985. I receive all my CE credits by attending the annual meetings. I attend only this meeting yearly since it is more valuable to me than any other, including APA, since it deals with the very topics I encounter in my practice on a daily basis. In addition, I have formed friendships and collegial relationships which have been invaluable to me. I look forward to seeing the various professionals with whom I share experiences each year, and find their input in informal settings outside the meeting rooms to enrich the overall experience.In addition to the excellent presentations at the annual meetings, and the networking that flows from the meetings, we are able to list ourselves in the American College of Forensic Psychology's Online Directory of providers of forensic psychological services.Outstanding presentations by real-world practitioners, opportunities to network with attorneys in criminal and civil contexts, and first-class venues and facilities characterize the meetings of the American College of Forensic Psychology. I have attended fourteen consecutive workshops and have used workshop presentation material for court appearances.Membership in the American College of Forensic Psychology has provided invaluable resources in understanding and dealing with forensic issues. ACFP members regularly refer cases, ask for help, and exchange ideas and information from other members. This has made me a better practitioner. Exchanging ideas with other members of ACFP has helped me gain insight into how to deal with difficult or complex forensic issues.I am a member of six other professional associations. In the past few years I have found myself choosing to attend ACFP yearly meetings (and one other) over any others. The presentations are informative, the atmosphere collegial, and the staff helpful. Every year I find presentations or colleagues that I have immediately or later found useful in my own work in forensics. I strongly recommend joining and attendance.I have attended meetings of all of the various groups who present conferences on forensic psychology, and in my opinion the American College of Forensic Psychology is the best, because their conferences provide the most useful information, and because the people who attend are practicing forensic psychologists who have the most lively and fulfilling discussions. The American Journal of Forensic Psychology is also an excellent publication."Brett Trowbridge, PhD, JD"My membership in ACFP is extremely valuable to me because it provides opportunities for contacts with forensic colleagues. Members have always been willing to help me with cases I have had concerns about, and I have been privileged to assist others.The reason that I attend the college is that I am rather isolated in my practice. I believe that this organization is a very practical, applied, and skills-oriented organization. There are few or no presentations that are theoretical. The presentations are of good quality and are presented by experienced forensic psychologists. I attend in order to keep current in the profession. The college is the most efficient way for me to do so. I also enjoy the small group in which people who attend are supportive and friendly rather than competitive with each other. Forensic psychology is a difficult profession, and it is nice to have others to share information and experiences with. I find the handouts provided at the college to be useful; I keep them and do refer to them as well as the journal articles. I enjoy the panels, particularly the panel on ethics." "The ACFP annual meeting is the only event I can attend where I can hear and learn from colleagues who, like myself, are seasoned psychologists who understand life in the forensic trenches and who present relevant information that I can use."Michael F. Elterman, PhD, MBA"The ACFP offers a forum for scholarly, practitioner exchange that enables the attendee to learn about critical issues and solutions affecting forensic psychology today. In addition to receiving feedback on my annual presentation relevant to my own work and practice, I am able to keep up with what is going on across a broad range of topics. This experience has proven extremely valuable for my teaching of large lecture courses on psychology and the law at UCLA. As for the College's annual meeting, it is a few days very well spent each year, not to mention the enjoyment an attendee receives from interactions with persons directly involved on the front lines of forensic psychology."Professor of Psychology, University of California, Los Angeles, California"In addition to the invaluable professional contribution the college provides, I have developed, over the past two decades, friendships and associations that I will treasure forever. I am very committed to the ACFP."
Source: www.forensicpsychology.org
You might also like: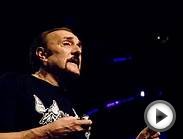 The psychology of evil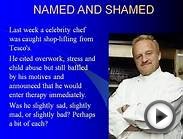 Mad, bad or sad? The Psychology of Personality Disorders ...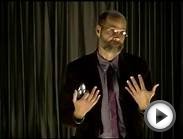 The psychology of beauty and love: Rhett Diessner at TEDxLCSC
(assessment) CLINICAL ASSESSMENT OF MALINGERING AND DECEPTION, 3rd EDITION (Book + 16 CE Credits) edited by Richard Rogers, Ph.D. ISBN 978 1 59385 699 1, (continuing education, psychology, social work, psychiatry)
Single Detail Page Misc (Red Toad Road Company)
A new 526-page hardbound book, 2008, Guilford
100-item test, 16 CE credits
The RTR Company has been approved by the APA to sponsor continuing education for psychologists. The RTR Company maintains responsibility for this course and its...
2-For-1 Offer. Purchase this CE course and get a second set of CE credits free of charge for the same course. Notify the RTR Company of the names of both participants...
Accepted by most state licensing boards for psychologists, social workers, counselors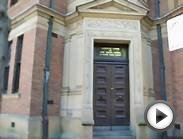 Neuropsychology for Forensic Psychologists course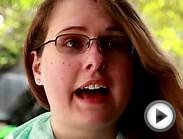 Hellenic American College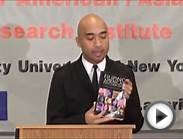 Filipino American Psychology: A Handbook of Theory ...
(law, ethics) PSYCHOLOGICAL EVALUATIONS FOR THE COURTS, 3RD EDITION (Book + 5 CE Credits) the 122-page section entitled General Considerations in the book by G. Melton, J. Petrila, N. Poythress, C. Slobogin, ISBN 1572309661 (continuing education, psychology, psychiatry, social work)


Single Detail Page Misc (Red Toad Road Company)




Guilford Press, 2007, 930 pages, hardbound, ISBN 1572309661
5 CE Credits, 55-item test
The RTR Company is approved by the American Psychological Association to sponsor continuing education for psychologists. The RTR Company maintains responsibility...
Accepted by most state licensing boards for CE for psychologists, social workers, mental health counselors, marriage and family therapists
Take advantage of the 2-for-1 offer - see the storefront for details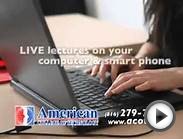 Online Criminal Justice Degree at American College of ...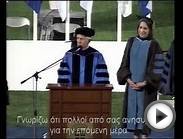 DEREE- The American College of Greece / Commencement 2012