While it was already known that babies were born with the ability to learn and were able to discriminate between language sounds within their first few months of life, the researchers claim that this study provides crucial evidence that recognition of speech sounds had occurred in the womb.
Personality traits observed in childhood are a strong predictor of adult behavior.
What was striking was that these family relationship patterns were not only stable across different relationships but also across time, with very few families switching patterns.
Self-esteem increases throughout adult life, peaking at around retirement age but declining thereafter. Health and income are significant factors in the maintenance of self-esteem.
Research from Ohio State University has challenged the common perception that girls tend to internalize their problems, becoming depressed or anxious, while boys externalize, committing violence against people or property. In another study, young people with pre-existing relationship difficulties were found to be more likely to develop anxiety and depression than the other way round, this being particularly the case when entering adulthood.
Characteristic and sometimes severe symptoms of autism such as repetitive motions, problems interacting with others and impaired communication can improve with age.
An innovative study evaluated young children's storytelling ability and found that they are able to immerse themselves in the thoughts and feelings of fictional characters.
Pointing out that loneliness is not the same as solitude which can be highly valued they nevertheless conclude that social isolation and physical aging may have a deleterious effect on health.
New research suggests that early adolescents who prefer evening to morning activities are more likely to exhibit antisocial behavior. Previous studies focusing on older adolescents showed a similar link with psychological problems.
Excessive discussion about problems with friends (co-rumination) may have a negative impact on emotional adjustment in girls who are more likely than boys of the same age to develop anxiety and depression as a result.
Adolescents who engaged in violent behavior relatively regularly throughout their teenage years or who began in their mid teens and increased with time were significantly more likely to perpetrate domestic violence in their mid 20s.
Source: www.psyarticles.com
Characteristics of children, caregivers, and orphanages for young children in St. Petersburg, Russian Federation [An article from: Journal of Applied Developmental Psychology]
Book (Elsevier)
You might also like: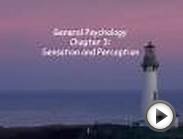 General Psychology Chapter 3: Sensation and Perception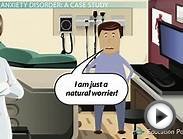 Generalized Anxiety Disorder: Definition, Causes and ...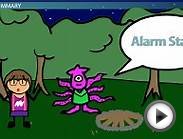 General Adaptation Syndrome: Stages, Definition & Examples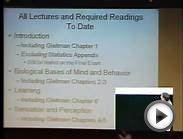 Psych 1 - General Psychology - Lecture 8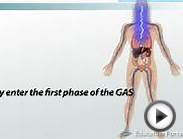 General Adaptation Syndrome: Definition, Phases & Changes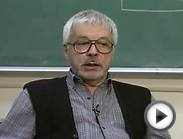 psychopath mri - general psychology