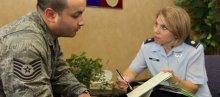 Career Description
The Air Force community is made up of families from all walks of life, and they can have the same ups and downs as civilian families. As an Air Force Clinical Psychologist, you'll help Airmen, their spouses and their children address the full spectrum of psychological conditions. And since you won't have the burdens of running a practice, you'll spend more of your time helping patients get healthy.
Career Tasks
Diagnose and treat the full spectrum of psychological conditions within a multidisciplinary setting
Supervise mental health personnel, implement mental health programs and collaborate with other agencies to offer prevention programs and organizational consultation
Relevant Interests & Skills
You might like this position if you have interests in these areas:
Health and Medicine
Natural Science
Business, Operations and Administration
Becoming a Commissioned Officer
To ease your transition into the Air Force, you'll enter a five-week training regimen designed to educate you on the ways of both the military and military healthcare. You'll participate in physical conditioning five days a week, leadership training and classroom studies.
Source: www.airforce.com
You might also like: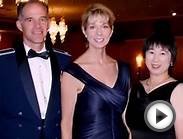 Lieutenant Colonel Kirk Rowe, U.S. Air Force Physician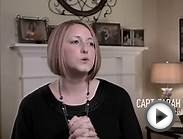 Captain Zarah Davis, U.S. Air Force Clinical Social Worker