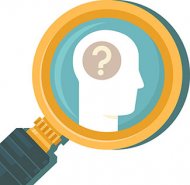 The City University of New York's offer thirteen areas of study. John Jay College of Criminal Justice, in conjunction with the CUNY Graduate Center, houses two programs of study with special emphasis on psychology as it applies to the law and legal settings. Drawing on the College's extensive history and experience in criminal justice, these doctoral program are designed to prepare scholars to meet the needs of this fast growing field of psychology. These programs train students to develop and apply psychological principles, practices and research for use in a variety of public and private settings, and criminal/civil legal systems.
The Clinical Psychology Training Program at John Jay College of Criminal Justice and the Graduate Center prepares students to become scholars, experts and leaders in (1) providing an array of psychological services in various professional clinical settings; (2) conducting cutting edge research relevant to the application of psychological knowledge; (3) teaching psychological principles and practices in academic and professional institutions and settings; and (4) contributing broadly to the development and application of knowledge in the specialty of clinical psychology and the broader field of applied psychology. The program requires a minimum of 90 credits of coursework (including practicum), an in-depth scholarly dissertation, and a one-year internship in clinical psychology. Upon completion, students will be eligible to apply for New York State licensure as psychologists. The program is based on the scientist-practitioner (Boulder) model of doctoral training where equal emphasis is placed on the development of competencies for both research and professional practice. In addition, in keeping with the mission of John Jay College of Criminal Justice, the program also requires completion of a special proficiency in clinical forensic applications and scholarship.
The Psychology & Law Training Program requires 60 credits of coursework and a dissertation. (Graduates are not eligible to become licensed psychologists.) This track trains students to generate knowledge at the intersections of psychology and law as academicians and applied researchers. The track emphasizes research training, drawing on areas of psychology such as social, cognitive, developmental, industrial/organizational and experimental psychology, decision and policy sciences, and evaluation research methods.
The world-renowned faculty of the Doctoral Program in Psychology at John Jay College of Criminal Justice represents a wide range of academic disciplines, specializations, and areas of expertise within all the core areas of psychology along with particular expertise in criminal and civil psychology & law.
Source: www.jjay.cuny.edu
You might also like: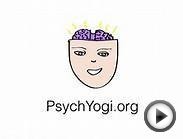 Kohlberg (1981) A2 OCR Psychology Revision FORENSIC