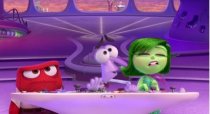 Source: "Inside Out" trailer, original screen capture.
Dr. Janina Scarlet reviewed the film Inside Out and wanted to share her thoughts with Psychology Today readers.
Psychology of Inside Out
by Janina Scarlet
'Inside Out' is a movie I'd been waiting for a year to see and, once again, Pixar did not disappoint. This is a movie I'm going to be assigning to many of my patients and doctoral students as a way to demonstrate important psychological principles.
Warning: some spoilers of the movie ahead.
The movie is about an 11-year-old girl, Riley, originally from Minnesota, who moves to San Francisco with her parents. The leading characters of the movie, however, aren't Riley and her family, but Riley's primary emotions – Happiness (Joy), Sadness, Fear, Anger, and Disgust. These emotions demonstrate what it might be like in the mind of an 11-year-old girl who struggles with having to move to a different city, away from her friends, away from her hockey league, and has a hard time pretending to be happy for her parents.
What's really powerful about this film is how accurate it is to cognitive, developmental, and clinical psychology. The 5 emotions used in this film are in fact 5 of the 6 scientifically validated universal emotions (the 6th one being surprise). Psychologist and scientist, Paul Eckman, is most known for his work with universal emotions as he traveled around the world and found that these were present in every culture and presented in the same way through the same facial expressions around the world. Eckman's work has been used for psychology research, as well as for the US government, and even inspired the popular television series, 'Lie to Me'.
Other concepts displayed in this movie included the conversion of short to long-term memory. When a memory is seen as salient or relevant enough to us, or when it has been repeated enough times, the brain messengers, dopamine and glutamate, ensure the long-term encoding of that memory. Think of these messengers as computer coders or awesome IT support team – they write the code to ensure that our brain computer is up to date with the new information. Other concepts briefly covered in the movie include psychological changes of reaching/approaching puberty, psychological stressors, family psychology, inductive and deductive reasoning (thinking like Sherlock Holmes by using logic, reasoning, and observation to reach a conclusion), and many others.
Of all 5 of Riley's emotions, Joy seems to be the leader, she keeps the others in check but reminds the viewers that all of them have an important function. She states that Disgust keeps Riley safe from being poisoned, Fear keeps her safe from a catastrophe by imagining worst case scenarios, Anger protects her from others and also allows her to be a better hockey player, while Joy ensures that Riley is happy. However, Joy fails to see the importance of Sadness and tries to shoo Sadness away from anything Riley-related, forbidding this emotion in every way possible. She even draws a circle on the floor and makes Sadness stay inside it, forbidding her to leave or to touch any of Riley's memories, so as not to taint them with sad memories.
Source: www.psychologytoday.com
You might also like: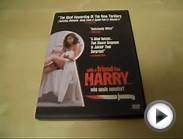 Film review: French psychological thriller: With a Friend ...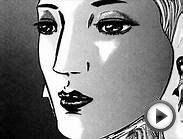 Homunculus Manga Review - Psychological, Drama, Horror ...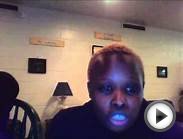 Psychological movie Review Fatal Attraction PSY 339 Kalya ...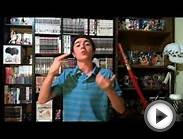 Yowamushi Pedal Episode 15 Anime Review - Psychological ...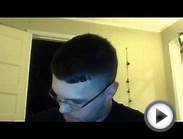 Psychological Review of "The Machinist"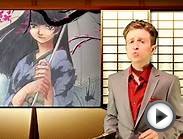 Manga Review: Lament of the Lamb - Drama, Psychological ...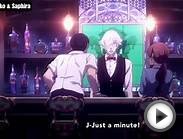 Psychological Anime I Death Parade Review (german/deutsch)