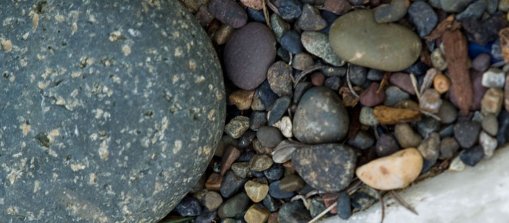 Enroll in one of our online Counseling programs to receive an education in depth psychology and the professional career training to become a:
Marriage & Family Therapist
Professional Clinical Counselor**
Professional Counselor
Mental Health Counselor
Psychophysiologist or sports psychologist
The majority of programs in the Department of Counseling are designed to be compatible with requirements that will permit students to achieve licensure* and practice professionally. Saybrook graduates already work as licensed psychologists in many states and Canadian provinces.
*Eligible for licensing in California, Washington, and other states
**Potential to meet other state pre-degree MA licensing requirements
Rooted in humanistic psychology, Saybrook's Counseling programs study human experience in deeply subjective, historical, contextual, cross-cultural, and spiritual contexts. Each program is designed to promote health and wholeness as practitioners who are positioned to effect positive change through service and leadership in their chosen clinical field.
Our Counseling students and alumni affect lives and systems through clinical practice and scholarship in diverse settings. They are instrumental leaders in working with those who are seeking to deepen the purpose and meaning of their lives; those who are incarcerated or on parole; those struggling with chronic illness and/or substance abuse; emergency first-responders, and returning veterans and their families.
Our accomplished Counseling faculty members are active in both academia and professional practice, with specializations in health psychology and engaging patients in hospital settings, developmental psychology, child & adolescent psychology, multi-cultural psychology, and humanistic-integrative depth psychotherapies. Our faculty offer extensive experience as innovative providers in mental health care and are poised to support clinicians-in-training. We will help you navigate the world of professional development and licensing, while remaining true to a holistic approach to psychology.
Counseling Degree Options
Seattle (LIOS) Blended Learning Program for licensure in Washington state. This program employs a pedagogy that is grounded in the integration of three core elements: applied behavioral science, systems theory, and experiential learning.
: A career-focused, clinical program with practicum training, this program prepares you for multiple licenses and empowers you to shape and craft your professional development and practice orientation. Focus on career opportunities while remaining true to your humanistic principles and helping others.
Important Notes About Licensure
Licensure regulations differ from state to state, and students who wish to pursue licensure are strongly advised to contact the licensing board in the state/province in which they plan to practice in order to obtain the detailed requirements. Students should follow the specific requirements of their chosen state or province (i.e., courses, faculty contact hours, internship) in planning and completing their degree program curriculum.
Source: www.saybrook.edu
You might also like: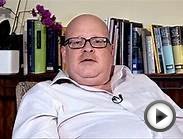 How To Become A Clinical Psychologist