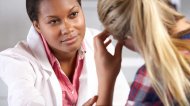 Stress, anxiety and other emotional problems affect many people during their personal and professional lives. While emotional turmoil may seem inevitable at times, clinical psychologists seek to help people deal with such problems as they arise.
Job Outlook for Clinical Psychologists
The U.S. Bureau of Labor Statistics (BLS) projects employment growth of 11% from 2012 to 2022 for the category of professionals that includes clinical psychologists. This rate of growth reflects an increased interest in the potential of psychologists to assess and treat common disorders, including depression, stress and addiction. As the population continues to age, demand is expected to grow for psychologists who specialize in treating seniors who have age-related anxieties.
Job Duties for Clinical Psychologists
Clinical psychologists are employed to help people understand and deal with mental, emotional or behavioral disorders. In many cases, a clinical psychologist's role will involve speaking with clients to help them understand the perceived cause of an ailment. Some clinical psychologists may favor the use of diagnostic tests, while others may favor analysis of a particular point in a patient's life. Clinical psychologists may also specialize in working with specific groups of people, such as children, the elderly, couples or military veterans.
After diagnosing a patient, the next step is to develop and recommend a suitable course of treatment. In most states, clinical psychologists are not authorized to prescribe medication. If a clinician decides that a prescription is warranted, patients may be referred to practicing psychiatrists for further diagnosis. In other cases, clinical psychologists may design a process of behavior modifications or exercises to help patients deal with issues.
Many clinical psychologists are in private practice and set their own work schedules, which may include after-hours and weekend appointments. Other clinical psychologists are employed by hospitals, nursing homes and other healthcare facilities.
Potential Salary for Clinical Psychologists
The average annual salary for the category of professionals that includes clinical psychologists, and counseling and school psychologists was $72, 210 as of May 2013, the BLS reports. The national average for the top 10% of earners was more than $112, 000.
Employment prospects and salary ranges typically vary based on an individual's work history and educational qualifications, among other factors.
Source: www.floridatechonline.com
(assessment) CLINICAL ASSESSMENT OF MALINGERING AND DECEPTION 3RD EDITION (ISBN 978 1 59385 699 1) edited by Richard Rogers, Ph.D., (16 CE Credits or 16 CME Credits, book not included)
Home (Red Toad Road Company)
100-item test, 16 CE/CME credits
Approved for CE credit by an APA Approved Sponsor (the RTR Company)
Accredited by an ACCME Provider (the American Orthopsychiatric Association)
Accepted by most state licensing boards for psychologists, psychiatrists, social workers, counselors
2-For-1 Offer. Purchase one set of CE credits and get a second set of CE credits free of charge for the same course. Notify the RTR Company of the names of the...
You might also like: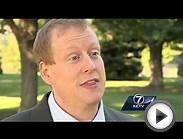 Clinical psychologist weighs in on motives of serial rapists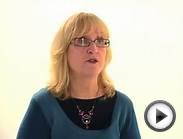 Dr Ruth Armstrong Consultant Clinical Psychologist ...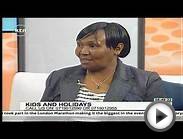 Clinical psychologist Dr Gitau explains how to build trust ...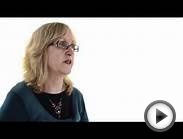 Dr Ruth Armstrong Consultant Clinical Psychologist Top Tips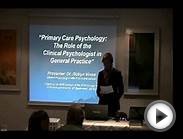 The role of the clinical psychologist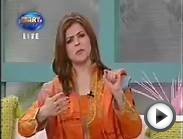 Dr Fouzia Clinical psychologist in Good Morning Pakistan p1