You don't have to be a professional athlete or an Olympic champion to be a successful athlete. Nor do you have to have a room full of trophies, win a state championship, or make the front page of the sports section. Successful athletes that I've worked with include an eleven year-old figure skater who has not yet won a competition, a high school golfer with a zero handicap, a middle-aged runner whose goal is to complete her first marathon, a weight lifter who holds several world records, and an Olympic medalist.
What these athletes have in common is that their sport is important to them and they're committed to being the best that they can be within the scope of their limitations – other life commitments, finances, time, and their natural ability. They set high, realistic goals for themselves and train and play hard. They are successful because they are pursuing their goals and enjoying their sport. Their sport participation enriches their lives and they believe that what they get back is worth what they put into their sport.
There are nine, specific mental skills that contribute to success in sports. They are all learned and can be improved with instruction and practice. At the Ohio Center for Sport Psychology we work with serious athletes of all ages and ability levels to help them learn and sharpen these important skills.
We believe that our work is worthwhile because the same mental skills that athletes use in achieving success in sports can be used to achieve success in other areas of their lives.
Successful Athletes:
Choose and maintain a positive attitude.
Maintain a high level of self-motivation.
Set high, realistic goals.
Deal effectively with people.
Use positive self-talk.
Use positive mental imagery.
Manage anxiety effectively.
Manage their emotions effectively.
Maintain concentration.
Mental Skills Training
These nine mental skills are necessary for performing well in sport as well as in non-sport performance situations. At the Ohio Center for Sport Psychology:
We believe that these skills are learned and can be improved through instruction and practice.
We begin our work with each individual by assessing his current proficiency in each of the skills.
We develop a plan for teaching and enhancing the specific skills that need improvement for the individual.
We periodically reassess the client's proficiency in each of the skills in order to evaluate our progress.
The Performance Pyramid
Although each of the nine skills is important, its primary importance will occur during one of three phases: long-term development, immediate preparation for performance, and during performance itself.
Level I - These mental skills constitute a broad base for attaining long-term goals, learning, and sustaining daily practice. They are needed on a day-by-day basis for long periods of time, often months and years.
Level II - These skills are used immediately before performance to prepare for performance. They maybe used just before competition begins, or immediately before a specific performance action, such as a golf shot or a free throw in basketball.
Level III - These skills are used during actual performance behavior.
The pyramid below represents the relationship of the nine skills to one another. Each of the higher levels incorporates and is based upon the skills of the preceding levels.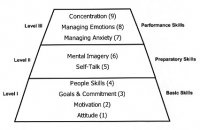 Source: www.sportpsych.org
You might also like: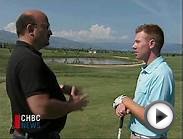 Sports Mental Coach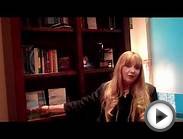 Mental Sports Trainer VIdeo- Pattie Freeman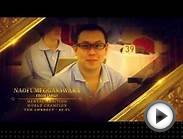 MEMORIAD WORLD MENTAL SPORTS RANKINGS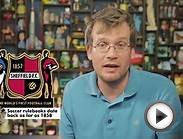 29 Early Sports Rules - mental_floss List Show (Ep.223)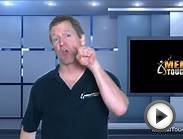 5 Mental Skills For Sports & Performance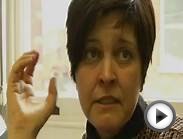 The Positive Mental Attitude Sports Foundation Trust
The Mental Athlete


Book (Human Kinetics)




Author(s): Kay Porter
Published: 7-8-2003
SHK01104