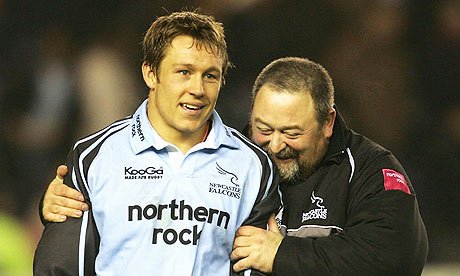 Below are just a small sample of comments about Dr. John F. Murray relating to his counseling, media, speeches, books, and workshops:
"John u are an outstanding coach and your training got me to another level as a trial attorney. I'd recommend you to anyone. Your tools are invaluable, for anyone who wants to take their skills to another level..no matter the profession."
FRANK GOLDSTEIN, Trial Attorney, Ft. Lauderdale, Fl."
"Dr. John F Murray not only prepared me mentally to win a state championship in front of 15, 000 people, he taught me how to have fun on the biggest stage under the most pressure. If you aren't training with him, you're falling behind. The physical skills are nothing without the mental edge."
JOE CAPLIS, Quarterback of Cherry Creek High School & Colorado state champions in 5A varsity football
AFTER RADIO APPEARANCE ON MAY 23, 2014: "Dr. Murray, You were spectacular. We truly appreciative for your time. I'm sure you can count on me calling on your expertise again soon. Have a wonderful holiday weekend"
MANNY MUNOZ, Co-Host & Executive Producer
South Florida's First News w/Jimmy Cefalo
610 WIOD AM & 100.3 FM
"John, Thanks so much for your April, 2014 presentation for Meeting Planners International WestField Chapter. The responses have been very positive. You did a great job and were very easy to work with….thanks again!!"
Heather Hansen O'Neill, VP of Education
"Dr. Murray, I was recently officially accepted to play varsity men's tennis for Clark University in Boston, starting this Fall 2014. I wanted you to know how big and integral a part you played in this process. I started working with you when things were haywire and you helped me turn it all around quickly. Feel free to use me as a reference and I am sure we will be working together again in the future"
LENNY SIEGEL – former high school tennis player in Boca Raton, Florida
Endorsement for MPI and my sports psychology column: "John Murray has been a columnist for CaneSport Magazine and CaneSport.com for three seasons now and has brought a unique angle toward evaluating games with his clever MPI formula. The MPI adds a different and also a new and critical aspect to game analysis which our readers have thoroughly enjoyed as fodder for their weekly debates on the team's performance."
GARY FERMAN – Publisher of CaneSport Magazine, official publication for Miami Hurricanes football
"I won the world championship in August, 2013 and was the first in the United States to accomplish that goal. I'm sure that my training with Dr. John F Murray was a part of my success."
Miles Chamley Watson, 2013 Individual Foil World Champion (fencing) and Olympian at the 2012 Summer Olympic Games
"Dr. Murray has perfected a system of self evaluation and taken it to a new and modern level. Dr. Murray has developed a system that is part of the evolution of football: The ability to identify, quantify and utilize a grading system that will aid coaches and players. It is a method of identifying the strengths and weaknesses of every aspect of a team and or individual. It is a system that can point out the direction needed for improvement. Teams, coaches and players are always looking for an edge and a way to stay ahead of the field. Dr. Murray's Mental Performance Index can be and will be the next part of sports evolution in the 21stCentury."
Source: www.johnfmurray.com
Beautiful Trees Beach Sunshine Cases / Covers Design Special For iPadmini Style No.9


Wireless (Huaguoshan)




Designed for easy access to all the ports and buttons for your phone.
Sides are made of hard TPU material that offers unmatched grip and protection.
Printed on thin metal back using sublimation technology to offer long lasting design.
Careful packaging to protect the goods from possible damage.
We ship our products within 24 hours,but weekend.
You might also like: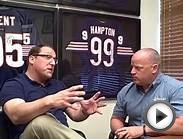 Goal setting with Sport Psychologist Dr. Nick Garcia