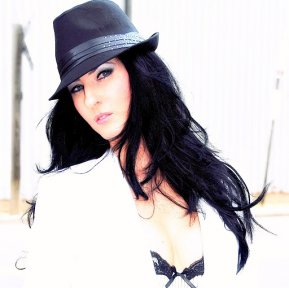 University Counseling Services (UCS) provides a one-year intensive psychology internship. The purpose is to train future psychologists in the core areas of: intake/assessment, individual psychotherapy and case management, group psychotherapy, crisis intervention, awareness of socio-cultural differences, supervision, consultation/outreach, scholarly inquiry, and overall professional functioning.
The UCS psychology internship is fully accredited by the American Psychological Association. This program participates in the APPIC Match (program matching number 161211) and abides by all APPIC Match policies.
UCS psychology internship site abides by the APPIC Policy that no person at this training facility will solicit, accept or use any ranking-related information from any intern applicant prior to Uniform Notification Day. For additional information concerning APPIC policies you may view the website at .
UCS psychology interns are expected to work 40-45 hours per week. Clinical demands ebb and flow with the nature of students presenting during the academic year. Interns may provide additional clinical hours, consistent with overall expectations of UCS staff, when demand is greater. Psychology interns are asked to keep a log of their clinical hours. Below is a delineation of weekly activities during the psychology internship at UCS. This is to be used only as a guideline as intern's interests and agency needs determine actual hours spent.
Average Weekly Training Activities
Direct Services
Individual and couples therapy: 12 - 14 hours
Group therapy: 2 hours
Initial consultations: 1 hour
Walk-in coverage: 2 hours
Administrative Time
Staff meeting: 1 hours (twice per month)
Consultation and Outreach
Consultation and outreach programming: 1 - 2 hours (Primary outreach project & attendance at 5+ events)
Supervision and Teaching
Practicum supervision: Providing one hour of supervision to doctoral level psychology supervisees
Psych Intern Seminar: 1 hour
Outreach seminar/Case conference: 1 hour (monthly)
Supervision of supervision: 2 hours
Individual supervision: 2 hours
Supervision of group therapy: 1.5 hours
Friday clinical consult: 1 hour
Training seminar: 2 hours
Supervision for Concentration: 1 hour (bi-weekly)
Committee Work - Optional
Application and Selection
UCS psychology internship begins August 10, 2015 and ends August 9, 2016. Applicants must have completed all required course work in a doctoral program in clinical or counseling psychology. This work must include four semesters of supervised practicum experience.
Source: www.students.vcu.edu
You might also like: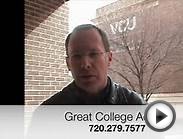 Urban Universities: Virginia Commonwealth University
LearnSmart for King Science of Psychology


Courseware Display On Website (McGraw Hill Digital Software)




A study tool companion to your textbook or eBook
Makes your study time more efficient by focusing on the topics you where need the most help
Proven to help students earn a better grade in their courses