The APA-accredited doctorate program in clinical psychology at Georgia Southern University (GSU) is a full time, day program offering a course of study leading to the Doctor of Clinical Psychology degree. The program's curriculum prepares graduates for the practice of psychology with a special focus on practice in rural areas. Coursework and training prepare students for licensure as a psychologist, with an emphasis on educating emerging psychologists for the underserved areas in the state of Georgia and adjacent regions in the Southeast.
The Psy.D. program originated from a longstanding and dire need for licensed psychologists in rural, underserved areas of the United States, most specifically in the rural south. This mission is consistent with Georgia Southern University's commitment to serve the needs of the southeastern region of the country. The program trains students according to the practitioner-scholar model. Students are taught to become generalists who will be effective in the delivery of psychotherapy, psychological assessment, and psychological consultation services in rural areas. Consistent with the framework of a generalist approach, the curriculum, beginning with foundational courses, strives to create and maintain a dynamic and integrative program, emphasizing behavioral, cognitive, existential, family systems, humanistic, and psychodynamic orientations.
The program is designed to foster the intrapersonal and professional development of students. This process is aimed at helping the students cultivate balance within their personal and professional growth. In addition to academic requirements, students are encouraged to take initiative and responsibility for personal and professional growth through independent readings, interaction with fellow students and faculty, attendance at colloquia, and additional elective research and practica opportunities. The PsyD is a professional degree, and focuses on the development of applied practice skills. Because the program is an integral part of the College of Liberal Arts and Social Sciences in a regional university, doctoral students engage in all aspects of scholarly inquiry, including substantive qualitative and quantitative research, and professional membership and discourse in state, regional, and national organizations.
Source: cogs.georgiasouthern.edu
You might also like: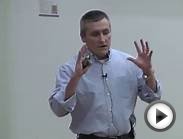 Psychology From Clinic to Commerce Associate Professor ...