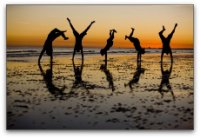 Thirty years ago, few health care professionals would have advised people suffering from migraines, low back pain, arthritis or even cancer to get more physical exercise, try deep breathing exercises, or seek out a counselor for effective coping techniques. Today, however, with the growing field of health psychology, these important recommendations are essential steps to not only rehabilitation, but also overall public health and disease prevention.
Health psychologists flip the traditional model of health care on its side by giving people more control over their own health and well being. These psychology professionals educate people about the link between disease and behaviors such as lack of exercise, poor diet and extreme stress. They also consider the adverse effects of negative thoughts and attitudes on health, and try to understand how a person's social and cultural conditions ultimately lead to better or worse health. These three factors - behavior, attitudes, and social environment - form the basis of a model that health psychologists use to assess and recommend treatment plans for patients and consumers of healthcare.
Many health psychologists work in medical clinics with physicians, physician assistants, nurses, and other professionals. They find personal satisfaction in helping patients learn how to cope, and even thrive, despite chronic disease. They also educate people on the importance of balance between work and leisure activities, and help investigate alternative approaches to pain, such as biofeedback and relaxation techniques. They also work in outpatient mental health and substance abuse clinics, acute care clinics, and universities.
Because over 50 million Americans live with chronic pain and illness, and the number continues to expand, the job outlook in this area of psychology is expected to grow. Concerns over preventive care and keeping people healthy to reduce medical costs will also drive demand in this field. A 2003 study in the Journal of the American Medical Association reported employers lost over $61 billion annually in reduced worker productivity due to chronic pain. And this figure doesn't include the additional costs of lost wages for patients and their care givers, workers' compensation, disability payments or health care costs.
These alarming costs and the continuing emphasis on preventive health care also suggest that schools and public and private social service agencies will start hiring more psychology professionals.
Source: www.allpsychologycareers.com
You might also like: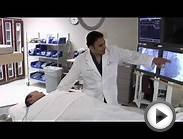 Great Career Opportunities with IASIS Healthcare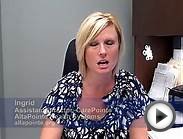 Director of Mental Health Hotline, Career Video from drkit.org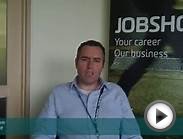 My Course, My Career - Psychology
Health Psychology: An Introduction to Behavior and Health (PSY 255 Health Psychology)


Book (Wadsworth Publishing)




Health
Psychology
Linda Brannon
7th edition
textbook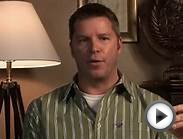 Psychology Careers & Treatments : About Alcohol Treatment ...