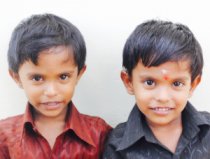 Same But Different
In some ways we are all the same. We all have the same human nature. We share a common humanity. We all have human bodies and human minds, we all have human thoughts and human feelings.
Yet in other ways we are all completely different and unique. No two people are truly alike. No two people can ever have the same experience of life, the same perspective, the same mind.
Even identical twins are unique in this respect: twin number 1 will always be twin number 1 and will never know what it is actually like to be twin number 2, to experience life and see the world through number 2's eyes. [1]
Somewhere between these two — our common humanity and our unique individuality — lies personality.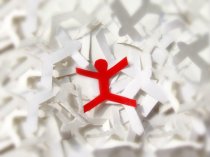 Personality is about our different ways of being human. How we are all variations on the same themes. How the human nature we all share manifests in different styles of thinking, feeling and acting.
Defining Personality
Personality can be defined in different ways, depending on whether we focus on the individual or on people in general.
If we focus on people in general, then we can define personality in terms of individual differences — that is, the range of different styles of thinking, feeling and acting.
Just as human beings can differ a great deal in terms of their physical traits (height, weight, hair, and so on), they also differ in terms of mental and behavioural traits. For example, some people are noticeably talkative and outgoing while others are noticeably quiet and reserved. Such differences and variations are seen everywhere throughout the human population.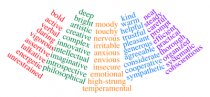 If we focus on the personality of an individual, we can define it as a set of enduring dispositions or long-term tendencies to think, feel and act in particular ways.
We're not talking about specific actions being repeated again and again, like compulsive hand-washing, but about overall patterns, tendencies, inclinations. Someone who has tended to be quiet and reserved up to now will probably still tend to be quiet and reserved tomorrow. That doesn't necessarily mean that they are compelled to be quiet and reserved at all times, in every possible situation. Rather, they are disposed to be be quiet and reserved more often than not.
We can also sometimes see changes in an individual's personality over time. There may be subtle developmental changes during adolescence, for example, or there can be quite dramatic alterations following a massive brain injury.
Before we move on, here is a little puzzle to think about:
Source: personalityspirituality.net
Personality customization Customize Creative Article Series Grateful Dead Psychedelic Attractive Custom Hard CASE for iPhone 5 5s Durable Case Cover At J-15 Cases
Wireless (J-15 Cases)
Decorative and protective case for your phone.
Slim fit snap-on case allows easy access to all buttons, controls and ports.
New and High grade Hard Shell quality.
Protect Surface Against abrasion and Cover Scratch Marks ,Dust ,Fingerprints and Bumps.
Colorful way to personalize your phone.
You might also like: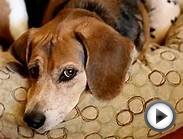 Personality and behavior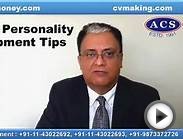 Effective Personality Development Tips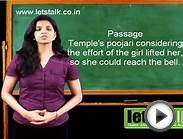 Functional English Grammar Articles - Lets Talk English ...
iPhone 5/5s Case - Alumni Story Scientist And Tv Personality Finds Meteorology Fun All Articles With Unsourced Statements 3d full wrap


Wireless (Shusan)




Easy access to all ports and functions to your iphone 5s
Printed on thin white case using sublimation technology to offer long lasting design.
High quality and protective your phone from damage.
We ship our products within 24 Hours.
Designed for iPhone 5/5S applicable to all operators
122 JROTC students from 30 different high schools out-do 766 typical high school students on personal development.(Junior Reserve Officer Training ... Development Test): An article from: Education


Book (Project Innovation (Alabama))



Fashion Area Boutique Diamond Pearl Earrings Small Adorn Article South Korean Brand Personality


Sports (Fashion Area)




Brand:Fashion Area
Unique and stylish shape earrings
Health certification does not contain harmful elements of nickel
Perfect gift for a graduation or wedding
Adopting unique deesign

Motony Camo Genuine leather Mens Bifold Wallet Camouflage Saffiano Purse Black


Shoes ()




Enough card holder Picture Holder
Personalized color
Made by Cow Leather Material.
Size:4.52 x4.52x3.54 (11.5cmx1cmx9cm)