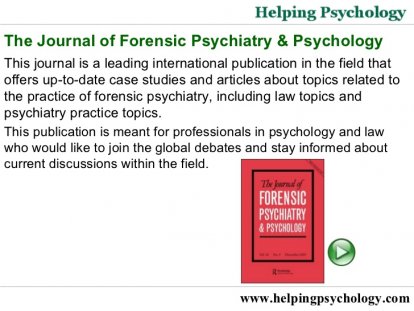 If you do not already have a tandfonline.com account, please go to and click "Register" in the upper right hand corner. Enter your name, country, and a valid email address, and choose a password to access your account. When finished entering your account information click Register. Then, check your email. A message from This e-mail address is being protected from spambots. You need JavaScript enabled to view it should appear within 30 minutes. Please check your Spam folder if you do not see it in your Inbox. Click the link in the message to activate your account.
Once you have claimed access, you will be able to access journal content from any computer, any time by clicking on the following link and entering your email address and password. Please note this subscription expires on 31 December 2014. This link will take you directly to journal content:
EDITOR
Barry Rosenfeld, Ph.D., ABPP
Professor and Director of Clinical Training
Department of Psychology, Fordham University, USA
This e-mail address is being protected from spambots. You need JavaScript enabled to view it
Associate Editors
Tonia L. Nicholls
Forensic Psychiatric Services Commission
BC Mental Health & Addiction Services, Canada
Michael Daffern
Swinburne University
Australia
Vivienne de Voge
l
Van der Hoeven Kliniek
Netherlands
Founding Editors
Dr. Ronald Roesch
Department of Psychology, Simon Fraser University, Canada
Source: www.iafmhs.org
You might also like: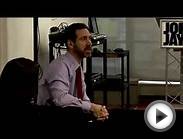 Keith Morrison on Federal Education Grants - John Jay OAR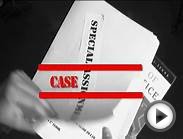 John Jay College Lloyd Sealy Library Tour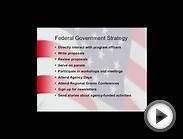 Keith Morrison on Federal Grants for Forensic Psychology ...
The Clinical Treatment of the Criminal Offender in Outpatient Mental Health Settings: New and Emerging Perspectives (Journal of Offender Counseling, Services & Rehabilitation)


Book (Routledge)