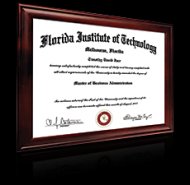 Florida Tech's Bachelor's degree in Applied Psychology with a concentration in Forensic Psychology investigates the psychological understanding of human behavior and how it applies to legal environments.
Built on a liberal arts foundation, this degree program examines the fundamental concepts, principles and practices of applied psychology. Particular emphasis is placed on the nature of how forensic psychology coincides with law enforcement and our legal system.
Learn How to
Recognize the foundations of: probable cause, proper investigative techniques, victimology, policing, courtroom procedures, rules of evidence, criminal and civil issues, search and seizure, and relevant research
Identify, understand and develop practical solutions to problems facing today's organizations
Approach human behavior from the perspectives of sociological, psychological, criminological and other interdisciplinary theories
Value the complexity and key concepts of sociocultural and international diversity
How You'll Benefit From an Applied Psychology with a Concentration in Forensic Psychology Degree
Discover various major concepts of applied psychology, including theoretical perspectives, historical trends and empirical findings.
Examine the basic questions concerning human nature, human behavior, crime and criminality from varying perspectives.
Understand decision processes of police officers, prosecutors, defense lawyers, judges and juries.
Gain skills you can apply immediately in the workplace.
Who Should Enroll
Florida Tech's Bachelor's degree in Applied Psychology with a concentration in Forensic Psychology is designed to provide a broad knowledge base in the field of applied psychology with an introduction to the practice of psychology in legal contexts. Students will be exposed to principles of family counseling, legal processes and criminal behavior. Anyone who wishes to work in the fields of psychology, sociology, business, legal studies or counseling will benefit.
Take the first step toward earning your BA in Applied Psychology degree with a concentration in Forensic Psychology with Florida Tech's online process.
Applied Psychology and Forensic Psychology Careers
Source: www.floridatechonline.com
You might also like: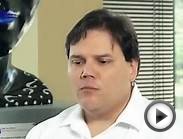 Ackerson & Associates | Psychologist | Birmingham, AL