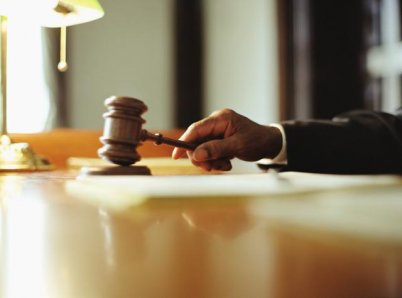 If you have always dreamed of being a psychologist but you also want to be a part of the criminal justice system, you may want to consider a career in forensic psychology where these two fields intersect. Forensic psychologists will work with courts, prosecutors, authorities, and tribunal boards to investigate an open case by gathering witness testimony and observing witnesses and defendants to help with investigations. While forensic psychology is a very fulfilling career for the right candidate, anyone who is pursuing a career that requires a college degree should research average salaries in the field before making the commitment. Read this guide about factors that can affect the forensic psychologist salary, and decide if this is the career path for you.
What is the Average Salary of a Forensic Psychologist?
The salary for a forensic psychology can vary dramatically based on experience in the field, the sector of employment, and the geographic region where the professional is employed. Recent doctoral graduates are reported to make an average of $62, 222 in the field in an entry-level position. While this is a nationwide average, according to research conducted by Payscale.com, the high and low salaries in the field vary dramatically. Professionals in this field of applied psychology have been reported to make a low of $35, 163 and a high of $122, 920.
What Factors Can Affect Salary Ranges?
National averages are very broad in nature because they factor in the pay for psychologists in very high-cost and low-cost regions. If you are trying to decide which sector pays the highest, you need to start by researching how much positions pay in each sector and in specific regions. If you work in a public sector, you will make a lower salary than a professional in a private practice would.
Psychologists working for the FBI tend to make higher salaries than those working in a mental health facility. It is a fact that state government agencies will ultimately pay a lower salary than a mental health facility. Professionals can also supplement their income by offering consulting services on civil and criminal cases if they are very experienced in the field.
Perks of the Compensation Package
When you are reviewing salaries, you should be sure to calculate the entire compensation package. Forensic psychologists who are employed for healthcare agencies, state government agencies, or federal government agencies will receive health benefits as long as they are employed full-time. Statistics show that about 80% of all professionals in the field receive medical benefits, dental, life and vision insurance, along with paid time off. Professionals working for a private practice or as a consultant may not receive group benefits, but in many cases bonuses are offered and schedules are very flexible.
To become a forensic psychologist you must earn your doctorate in clinical or counseling psychology. Individuals with a Bachelor's or Master's can gain experience in the field as a forensic psychological assistant where the salaries average between $35, 000 and $40, 000 per year. While schooling does take 5 to 7 years to complete in total, the average salaries are high and outlook in the field is better than average.
Source: www.onlinepsychologydegree.info
You might also like: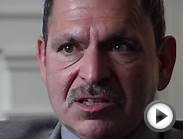 What is a Forensic Psychologist?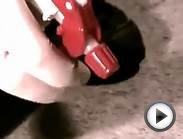 FORENSIC SCIENTIST (JOB OVERVIEW) - UCLA CHEM 14D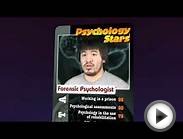 How to Become a Forensic Psychologist
FORENSICS PSYCHOLOGIST Green 6" x 24" occupation job novelty aluminum street sign for indoor or outdoor décor long term use.


Lawn & Patio (Beach Graphic Pros)




Made in USA
Show your pride
Made with .040 aluminum
This is My Scary Forensics Psychologist Costume Cool Halloween Job T Shirt M Black


Apparel ()




100% Cotton
Graphics don t fade or crack
North American made
Pre-shrunk