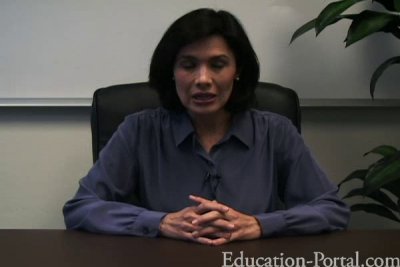 Forensic psychologists take on a unique role in the criminal justice system. They do not collect evidence and test it for a court trial. They analyze people's minds to determine if they are telling the truth. A forensic psychologist must use his or her knowledge of psychology and criminal justice to counsel prison inmates, detect possible abuse, and determine witness credibility. If that work sounds like it is right up your alley, you may want to consider a job as a forensic psychologist. Here is a forensic psychologist job description to help you assess this career's appropriateness for your lifestyle.
The Work of a Forensic Psychologist
The day to day life of a forensic psychologist is ever-changing. One minute he or she may be working on a huge murder case, and another he or she may be working with a couple that just got a divorce. Forensic psychologists are clinical psychologists at the core, and their work reflects that. You can see that in the information below.
Job Duties
Here is a list of potential job duties you may have as a forensic psychologist:
Evaluate parental rights cases
Counsel divorced couples
Train violent offenders
Determine visitation risks
Counsel families
Analyze sex offenders
Evaluate child custody cases
Counsel probationers
Assess child witness credibility
Counsel crime victims
Detect potential child abuse
Similar Jobs
Here is a list of jobs that are related to forensic psychology:
Forensic analysts
Police officers
Parole officers
Criminal psychologists
Criminalists
Criminologists
Probation offices
Clinical psychologists
Places of Employment for Forensic Psychologists
Forensic psychologists can work in an array of industries, businesses, and locations, making them very versatile employees. If you are considering this profession for the future, you should be pleased to know that you will be able to find work just about anywhere. The demand for forensic psychologists is high at the moment, though it is not always consistent. That is why most forensic psychologists will work in clinics during their off time to make up the income they might be losing. The lists below provide an overall view of where you may work if you become a forensic psychologist.
Employers
Here is a list of potential employers you may work under:
Companies
Law enforcement offices
Law firms
Secure correctional facilities
Non-profit organization
Self-employed
Hospitals
Court houses
Government offices
Private practice
Industries
Here is a list of industries you may find work in:
Government
Law enforcement
Community mental health
Healthcare
Clinical psychology
Educational Requirements for Forensic Psychologists
To become a forensic psychologist, you will need to get an extensive college education. Most forensic psychologists spend more than a decade in school to start their jobs, but they love what they learn about along the way. If the forensic psychologist job description above has gotten you truly excited about this career, you may actually want to embark on this educational adventure. The information below should help you do that.
Source: www.mycriminaljusticecareers.com
(law, ethics) PSYCHOLOGICAL EVALUATIONS FOR THE COURTS, 3RD EDITION (Book + 5 CE Credits) the 122-page section entitled General Considerations in the book by G. Melton, J. Petrila, N. Poythress, C. Slobogin, ISBN 1572309661 (continuing education, psychology, psychiatry, social work)
Single Detail Page Misc (Red Toad Road Company)
Guilford Press, 2007, 930 pages, hardbound, ISBN 1572309661
5 CE Credits, 55-item test
The RTR Company is approved by the American Psychological Association to sponsor continuing education for psychologists. The RTR Company maintains responsibility...
Accepted by most state licensing boards for CE for psychologists, social workers, mental health counselors, marriage and family therapists
Take advantage of the 2-for-1 offer - see the storefront for details
You might also like: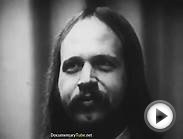 Psychological Interrogation & Evaluation (720p) - secret ...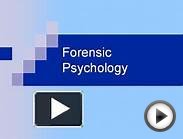 Forensic Psychology